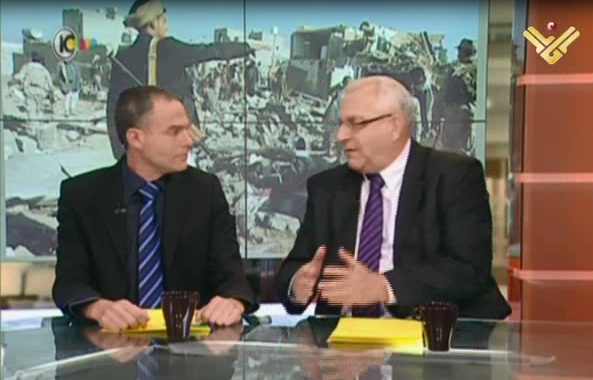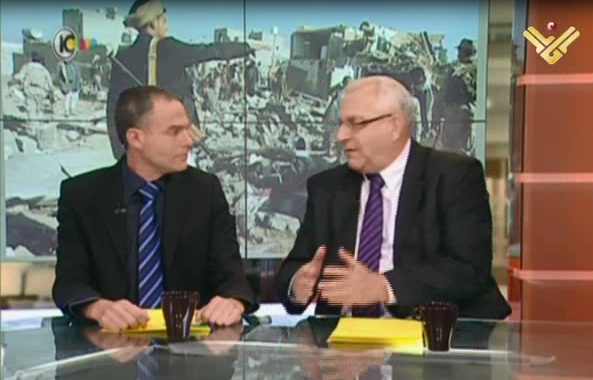 Israeli Media Spot "Strategic Zionist-Saudi Partnership"
The strategic Israeli-Saudi coalition became the main title of positions expressed by experts and columnists in the Zionist newspapers during the past two days, even if undeclared so far by the Saudi Arabia and the coalition countries against Yemen.
The Zionist Channel 10 talked frankly about a strategic partnership between the so-called "Israel" and Kingdom of Saudi Arabia against the axis of Resistance, While the Zionist Yedioth Ahronoth newspaper stressed that the Saudi intervention in Sanaa represents good news for Israel, wishing success for the Saudi kingdom against the Yemeni people.
"I think there is a partnership of strategic interests with the Saudi regime hostile to Iran, because it (Iran) presents a strategic threat. The main problem Israel faces is the axis of Iran-Hezbollah," Professor Maeir Libtech, expert in Mediterranean affairs told the Zionist channel.
"That is, every enemy to Iran is a friend of us," said Motti Bershenbawm, a Zionist journalist.
"Moderate Arab states are not interested anymore in the Palestinian issue, because they are in need to Israel in their conflict against Iran," the Zionist orientalist Gay Bekhor told the channel.
"Those countries became the mediator between Israel and Europe," he said, adding that the Zionist entity is now seeking the help of the Saudi Arabia in order to affect the stances of the West countries, while the Arab kingdom and its allies are collaborating secretly with the entity because they feel the threat from Iran.
The Saudi figures interviewed by Yedioth Ahronoth daily have stressed the mutual fate of Riyadh and Tel Aviv against the axis of Resistance, and tackled the Zionists' concerns due to the Houthis' control over the Bab Al-Mandib strait, through which weapons can be smuggled to the Gaza Strip in the occupied Palestine, as well as because of a potential control over the Zionist navigation.
Another Zionist daily, Maariv, also expressed concerns about the economic risks that may affect the entity as scores of Israeli ships pass through the strait in question. In addition to the security risks posed against the military ships and submarines.
A coalition of 10 countries, led by the Saudi Arabia, launched late Wednesday a wide military offensive on Yemen, killing 20 civilians, wounding scores others and causing so much destruction.
Al-Arabiya News Channel reported on Thursday that Saudi Arabia has deployed "100 fighter jets, 150,000 soldiers and other navy units" for the military campaign against Yemen.