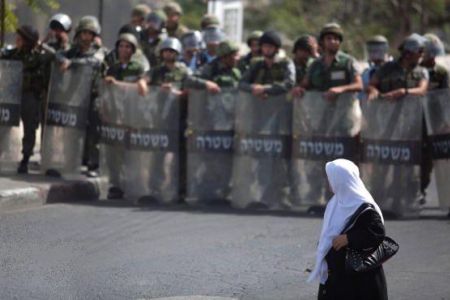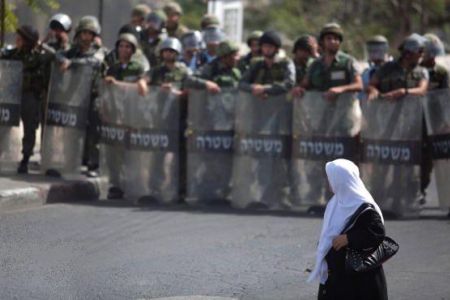 Israeli army and other military forces are scheduled to hold a massive maneuver in al-Quds (Jerusalem) and the routes leading to the occupied city.
The drills, due to be launched on Tuesday, are expected to continue until late in the day.
The exercises will reportedly focus 'security' operations and will involve the presence of heavy military vehicles in the city.
On Friday, a settler car struck and injured two stone-throwing Palestinian boys in East al-Quds neighborhood of Silwan before speeding away.
The Palestinian outrage sparked by the incident was further fueled following an Israeli parliamentary meeting on Monday in which a lawmaker urged shooting of Palestinians, even children, that throw rocks at settler cars. He emphasized that children are legitimate targets if they appear "life-threatening."
Plainclothes Israeli forces raided Silwan's Beir Yacoub neighborhood later in the day, arresting a number of Palestinian youths that allegedly engaged in clashes with Israeli troops in the area.
A Palestinian child sustained a rubber bullet wound to the leg while another suffered face injuries after being hit by a stun grenade during clashes that followed the raid.
On September 22, a Palestinian protester was shot dead in Silwan by an Israeli settler guard, sparking days of unrest across the neighborhood.