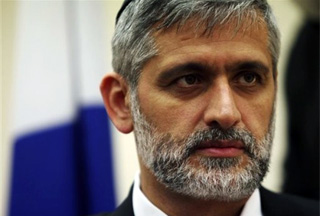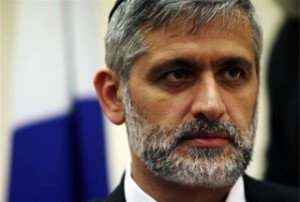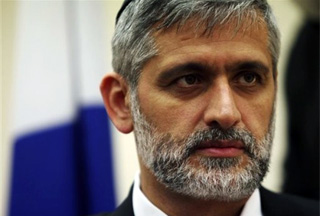 The Israeli interior minister believes 'divine grace' enabled him to approve the expansion of Jewish settlements in occupied Palestinian territories.
"I thank God that I have the right to serve as a minister who approves [the construction of] thousands of housing units in Jerusalem (al-Quds)," Interior Minister Eli Yishai told the Israeli Yom le'Yom daily on Thursday.
He criticized Israeli leftists for not wanting the ultraorthodox Jewish community in Jerusalem (al-Quds) to grow any larger. Known as Haredis, the ultraorthodox Jews have earned notoriety for their religious extremism and intolerance.
Yishai attracted notable criticism after Tel Aviv announced a plan to build a 1,600-unit settlement in East Jerusalem (al-Quds), which Israel occupied in 1967 before proceeding to annex it.
The ambitious settlement expansion plan resulted in an alleged dispute between Tel Aviv and Washington, with US Secretary of State Hillary Clinton calling it a "deeply negative signal."
Recent reports, however, revealed that Tel Aviv intends to build a total of 100 more settler units in East Jerusalem (al-Quds) amid the apparent dispute and despite a Tuesday meeting between Israeli Premier Benjamin Netanyahu and US President Barack Obama.