Palestine
Israeli occupation forces kidnap 15 Palestinians, 11 of them today in W. Bank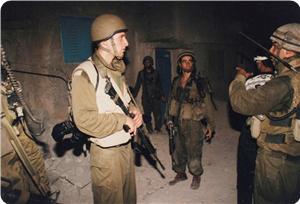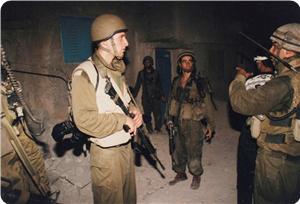 The Israeli occupation forces (IOF) on Sunday and Monday stormed different areas of the West Bank and kidnapped 15 Palestinian civilians during violent raids on their homes.
Eyewitnesses from Balata refugee camp in Nablus city reported that Israeli troops at dawn Monday broke into and ransacked the house of Farid Masimi, the principal of the UNRWA boys school of Balata, and took him in chain to an unknown destination.
The IOF also raided a house in Ma'ajeen neighborhood in Nablus and kidnapped a Palestinian citizen named Mahdas Shafei.
They also kidnapped two young men in their twenties from their homes in Burka village, north of Nablus.
On the morning of the same day, the IOF stormed as well the villages of Beit Rima and Nabi Saleh, west of Ramallah city, and kidnapped seven young men after raids on their homes.
The municipal official in Beit Rima said the Israeli troops kidnapped a young man after he sustained an injury in his foot during clashes in the village and took him to a nearby Israeli hospital.
Eyewitnesses from the same village said the troops also kidnapped other four young men including three brothers after raids on their homes.
Meanwhile, a municipal source from the Ramallah village of Nabi Saleh also reported the kidnapping of Abdulhakim Tamimi, an anti-settlement activist, and his brother.
The source noted that the troops demolished the house of Tamimi in Nabi Saleh after midnight on Monday and released the brother of Tamimi after hours of interrogations.
Earlier on Sunday evening, the IOF kidnapped four Palestinian kids during raids on homes in Al-Khalil city.
The coalition of youth against settlement said Israeli soldiers raided homes near Qafisha apartment building in the Mount of Rahma in the city and forced the families outdoors before taking four kids in chain to a police station inside the illegal settlement of Kiryat Arba.
In a separate incident, violent clashes broke out in Yabud town south of Jenin on Sunday evening between Palestinian young men and Israeli soldiers.
The firing of intensive tear gas grenades caused many several young men to suffer suffocation.
The clashes took place after a force of Israeli troops stormed Ras area in Yabud town, according to the Palestinian information center (PIC) reporter in Jenin.
Eyewitnesses told the reporter that the troops stormed a local café in the town belonging to citizen Ahmed Abu Baker and interrogated everyone who was inside for hours.
Dozens of troops were also seen deployed in Maloul and Ras areas to the west of the town, where a curfew was imposed for several hours.