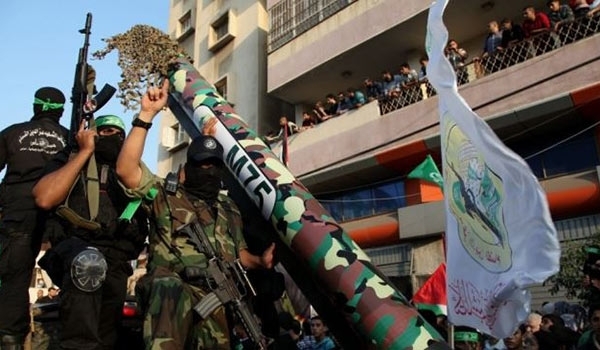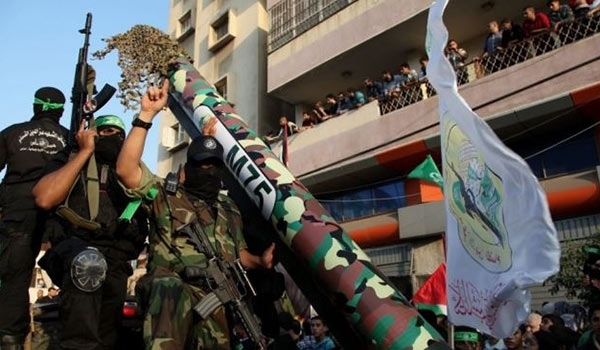 Commander of the Islamic Revolution Guards Corps Major General Mohammad Ali Jafari underlined that the entire Palestinian territories occupied by Israel can be targeted by the missiles of resistance forces in the region.
"The entire territories of occupied Palestine are now within the range of Hezbollah and the people of Gaza, this means the downfall of Israel, and the Zionist regime knows this," Jafari said on Thursday.
He also underscored the popular nature of the resistance groups, which according to him, has successfully blocked the Israeli regime's bids to cross into Palestine and Lebanon.
Elsewhere, Jafari said that the establishment of Takfiri terrorist group ISIL was a plot to counter the alliance and cooperation among Iran, Iraq and Syria, and break the growing unity among the three countries.
"Thanks God, this (plot) again backfired and made this alliance stronger," he said.
His remarks came after Israeli Prime Minister Benjamin Netanyahu's controversial anti-Iran speech at the US Congress on Tuesday night during which he threatened to take action against Iran's peaceful nuclear program.
In relevant remarks on Wednesday, Iran's Judiciary Chief Sadeq Amoli Larijani condemned Netanyahu's remarks at the US Congress, and said Tehran would give a crushing and lethal response to any Israeli aggression if Tel Aviv ever dared to embark on military action against Tehran.
"The time of threats is over and the Iranian nation doesn't fear such threats. The Iranian Armed Forces' reaction to any aggression will be so strong that it will leave no chance for the regime to continue its life," Amoli Larijani said, addressing high-ranking Judiciary officials in a weekly meeting in Tehran.
"At present, all people know that no important issue can be settled in the region without the Islamic Republic of Iran's partnership and companionship," he said.
Amoli Larijani pointed to Netanyahu's remarks, and said, "How stupid the prime minister of the child-killer (Israeli) regime should be to think that the Iranian nation would give up its rights under threats."
He described the Iranian nation's rights as the country's unchangeable redline, and said Iran can continue progress despite sanctions, adding that even western leaders such as US President Barack Obama have also admitted that sanctions and pressures have not been effective in preventing Iran's progress.