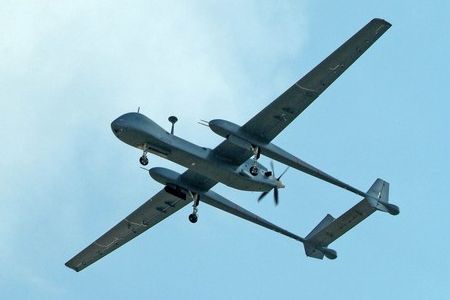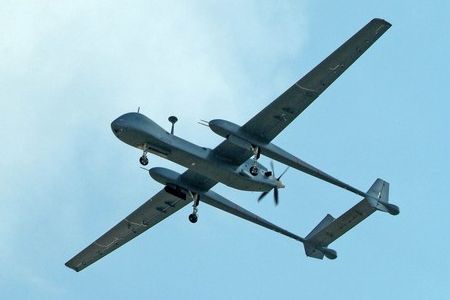 Two Israeli reconnaissance aircraft have penetrated Lebanese airspace and have flown over parts of the country in flagrant violation of a UN Security Council resolution.
An Israeli reconnaissance drone crossed into Lebanese airspace on Thursday at 7:45 a.m. local time (0445 GMT) and conducted several unwarranted flights over the southern border town of Alma al-Shaab
The aircraft flew over the border village of al-Naqoura at 15:50 p.m. local time (1250 GMT) and left the Lebanese airspace, a Press TV correspondent in Beirut cited a statement released by the Lebanese military on Friday.
Another Israeli spy aircraft conducted overflight over West Bekaa region, located 73 km (45 miles) from the capital Beirut, at 8:45 a.m. (0545 GMT) on Thursday. The remote-controlled drone left at 20:25 p.m. (1725 GMT) while flying over the southern border village of Rmeish.
Israel violates Lebanon's airspace on an almost daily basis, claiming the flights serve surveillance purposes.
Lebanon's government, the Hezbollah resistance movement and the UN Interim Force in Lebanon, known as UNIFIL, have repeatedly condemned the overflights, saying they are in clear violation of UN resolution 1701 and the country's sovereignty.
UN Security Council Resolution 1701, which ended the 2006 Israeli-imposed war on Lebanon, has called on Tel Aviv to respect Beirut's sovereignty and territorial integrity.
In 2009, Lebanon filed a complaint with United Nations presenting over 7,000 documents pertaining to Israeli violation of Lebanese territory.