Palestine
Israeli Puppet UN Aid Convoy Crosses into Seized Gaza Since 2007 Blockade after Gaza Victory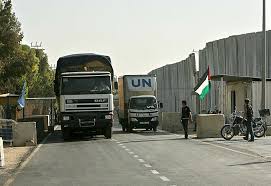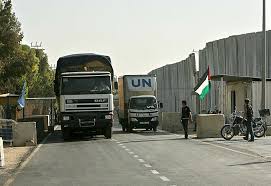 A United Nations humanitarian aid convoy crossed into seized Gaza from Egypt on Wednesday for the first time since the blockade that was imposed by "Israel" on the besieged enclave in 2007.
The World Food Program [WFP] said the convoy, which entered seized Gaza through the Rafah crossing, carried enough food to last 150,000 people for five days.
Another 10,000 parcels are to be delivered in the next few days.
The delivery follows 50 days of the deadliest "Israeli" aggressions on seized Gaza in a decade, which ended after the Zionist regime accepted a ceasefire on Tuesday.
Under the ceasefire deal, "Israel" will have to ease restrictions on the entry of goods, humanitarian aid and construction materials into seized Gaza.