Palestine
Israeli Settlers Assault 3 Palestinian Youth in Jerusalem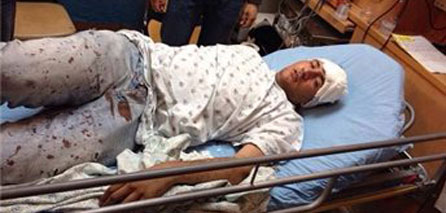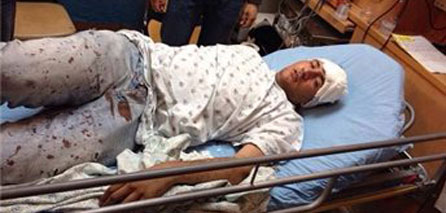 Dozens of Israeli settlers assaulted three Palestinian youths late Friday in a Jerusalem settlement, family members told local agencies.
Abdullah Jibrin, 21, Eyab Jibrin, 20, and 20-year-old Ghalib al-Waari sustained injuries after settlers in the settlement of Pisgat Zeev assaulted them with clubs and knives, al-Waari's father said.
He said Abdullah Jibrin was wounded in the forehead and needed 15 stitches.
The three youths had arrived in Pisgat Zeev to withdraw money from an ATM, he said. After an Israeli settler knocked on their car window, they attempted to return to the car to drive away.
However, the settler prevented them from doing so, al-Waari's father said.
Over thirty settlers then surrounded the Palestinians and began to assault them.