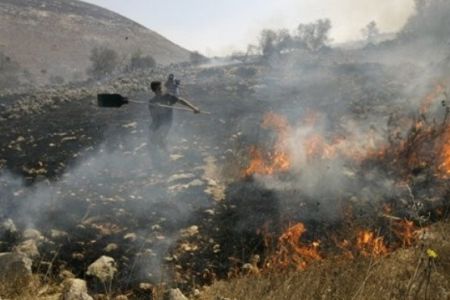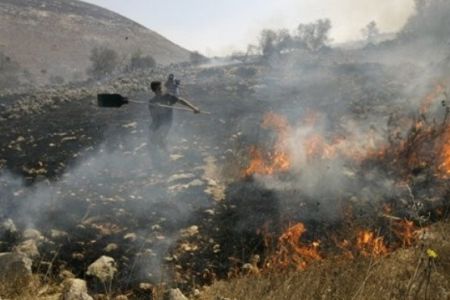 Armed Israeli settlers have attacked a Palestinian village in the northern West Bank in retaliation for Tel Aviv's demolition of an illegal settlement outpost.
Dozens of settlers from the illegal Yizhar settlement, near the city of Nablus, stormed the neighboring Burin village on Monday evening and set fire to an olive orchard, Ma'an news agency reported.
They damaged a new Palestinian home and engaged in fist fighting with the villagers, wounding two people.
Earlier in the day, armed settlers raided the village and opened fire on the residents. Four settlers were injured in ensuing clashes as villagers responded by throwing rocks.
According to Israeli media reports, rioting settlers shut down 11 intersections across the West Bank on Monday evening.
Settlers stationed in the hills close to the nearby Har Bracha settlement threw rocks at Palestinian cars. They also attacked a bus belonging to the Beita Bus Company and smashed its windshield.
The riots broke out after Israeli authorities destroyed several structures at the outpost of Givat Ronen, that were built in violation of a 10-month freeze on West Bank construction that is to expire in late September.
The moratorium which Tel Aviv enforced in November under pressure from the international community posed a partial ban on illegal Israeli settlements in the West Bank.
Palestinian villages have frequently witnessed attacks by militant settlers who have adopted a so-called "price tag" policy of raiding Palestinians whenever Israeli authorities hinder their illegal construction projects in the West Bank.
Palestinians accuse the army of turning a blind eye to these attacks and allowing the settlers to run with impunity.