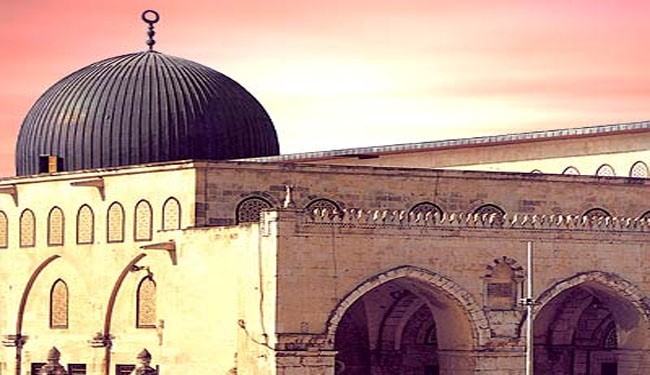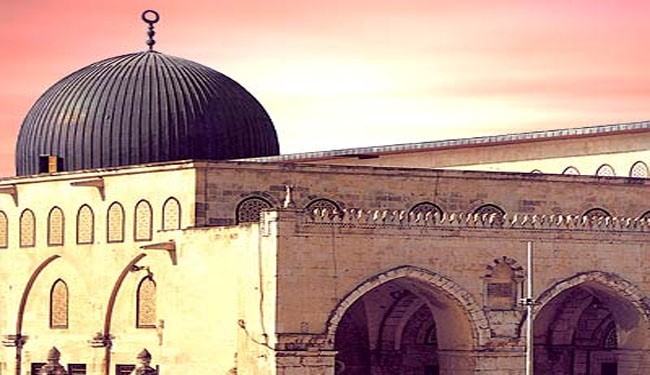 A number of extremist Israeli settlers have stormed the al-Aqsa Mosque in East al-Quds and raised Israel flag inside the mosque, which is the third holiest site in Islam, local media reports.
A group of 14 settlers raised an Israeli flag while touring the mosque's compound on Monday, local media said.
After the incident, Israeli police closed Mughrabi Gate that leads to al-Aqsa Mosque compound for visitors.
Israelis troops and thugs repeatedly attack the Palestinians and their holy sites.
The latest incident comes after a similar event on September 18, when Israeli forces stormed the mosque compound, firing tear gas at Palestinian worshippers. Clashes reportedly broke out between the Israeli troops and the Palestinians after they attempted to prevent the worshippers, including women and children, from entering the mosque.
In another similar incident earlier in September, the Israeli military used stun grenades to disperse Palestinian protesters inside the al-Aqsa compound after Friday Prayers, arresting 15 of them.
The al-Aqsa compound, which lies in the Israeli-occupied Old City of al-Quds, is a flashpoint. The compound is Islam's third-holiest site after Mecca and Medina in Saudi Arabia.