Palestine
Rabid dog Israeli snipers to target Palestinian stone-throwers in al-Quds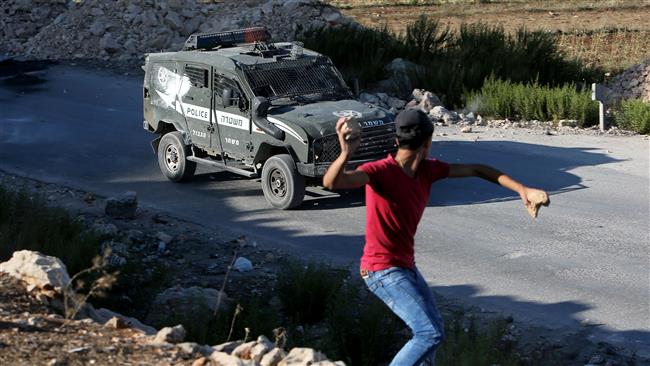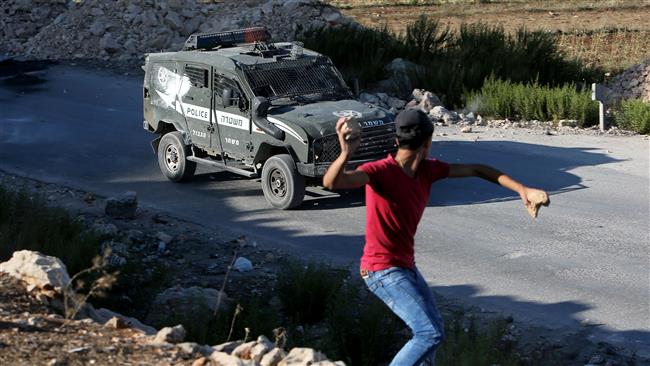 Israel's Attorney General Yehuda Weinstein has authorized the use of sniper fire by Israeli military forces against Palestinian stone-throwers in al-Quds (Jerusalem).
On Thursday, Weinstein approved Israeli Prime Minister Benjamin Netanyahu's plan to change the rules of engagement and declare "war against stone-throwers and firebomb throwers" in the occupied Palestinian territories.
The top Israeli legal official also approved the arrest of minors and children under the age of 10 and 5 who throw stones, in addition to a fine of up to 100,000 Israeli shekels (about US $26,000).
Aida Touma-Sliman, an Israeli lawmaker for the Joint Arab List, accused the Israeli prime minister of "people hunting," saying, "Netanyahu is apparently looking for a judicial license to kill and to murder."
Israel's armed forces are currently allowed to use snipers against Palestinians, who throw fire bombs or large stones. They can only target the Palestinians' legs.
While Israeli soldiers in the West Bank are permitted to use .22 inch Luger sniper rifles, border police in the occupied East al-Quds currently respond to Palestinian stone-throwers with a range of weapons, some firing sponge-coated bullets.
Several Palestinians have gone blind after being struck in the eye with such bullets over the past year.
The new Israeli measure against Palestinian stone-throwers comes as Israeli forces and Palestinians have clashed at the al-Aqsa Mosque compound in the Israeli-occupied Old City of al-Quds over the past few days.
Israel has applied sweeping restrictions to entry into the sacred site since August 26.
The al-Aqsa Mosque compound is Islam's third holiest site after Masjid al-Haram in Mecca and Masjid al-Nabawi in Medina.