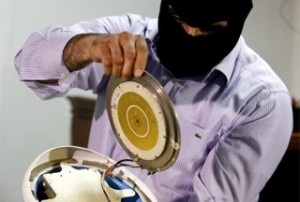 Lebanese intelligence services have captured a man in the south of the country who was spying for Israel under the guise of selling automobiles.
The alleged spy was arrested in the town of Khiam on Friday evening, Lebanon's National News Agency reported.
In the past year, Lebanon's intelligence forces have exterminated more than 14 spying networks, gathering information for Israel. They have also arrested 80 people for espionage.
If convicted, those arrested could receive the death penalty.
In many cases, Hezbollah has discovered and captured suspected spies and handed them over to Lebanese authorities.