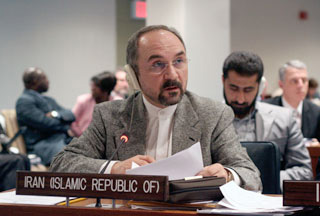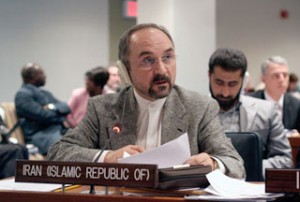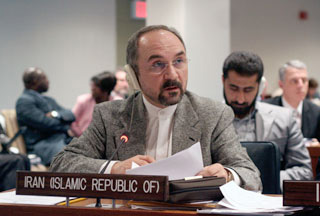 Iran has strongly denounced a resolution which accuses the country of violating human rights, calling it a 'dark stain' on UN credibility.
Members of the United Nations human rights committee Friday adopted a non-binding resolution which criticizes Iran for alleged human rights violations.
The resolution adopted with only 74 votes in favor, 48 against and 59 abstentions expresses concern at what it calls "the serious, ongoing and recurring human rights violations" in Iran.
At the UN General Assembly meeting, Iran's ambassador to the UN Mohammad Khazaee rejected the resolution as "highly politically charged and motivated" and called it "a dark stain" on the UN record of human rights activities.
He said those who sponsored the resolution were wrongly assumed to be supporters of human rights. "They are those who voted 'no' to a resolution condemning the Zionist regime war crimes in Gaza and also opposed the international calls for trying Israeli officials."
Khazaee took a swipe at Canada and Israel in particular, calling into question their human rights violations.
He said Israel had a long history of crimes against the Palestinians. He also criticized Canada for violating human rights including discrimination against the native peoples.
The non-binding resolution also drew harsh criticism from representatives of the Non-aligned Movement (NAM) and the Organization of the Islamic Conference (OIC), who called it a "politically motivated" measure which undermined human rights activities.