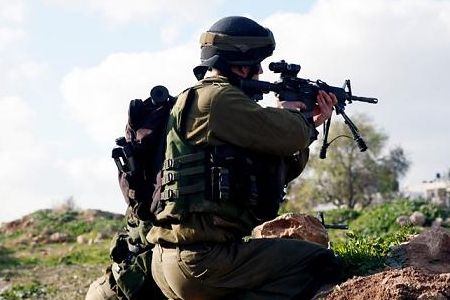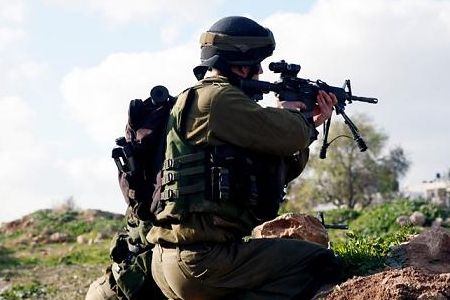 Israeli military soldiers have shot and injured a young Palestinian man as he was collecting scrap construction materials north of the blockaded Gaza Strip.
"A 28-year-old man was lightly injured close to Erez crossing in northern Gaza and transferred to Kamal Udwan Hospital for treatment," Ma'an news agency quoted Gaza medical services spokesman Adham Abu Salmiya as saying on Wednesday.
Meanwhile, a military spokeswoman for the Israeli regime said, "During this morning's incident, soldiers fired warning shots in the air a number of times in an attempt to drive the suspects away from the fence.
"When the suspects failed to consent, the forces fired toward the suspects' lower bodies, and identified hitting one of the suspects."
She also claimed that the area adjacent to the security fence is a combat zone and that the Israeli military Forces do not allow anyone to be present in the vicinity.
Palestinians are targeted nearly every day by Tel Aviv soldiers patrolling near Erez crossing. A total of 66 people have been injured collecting scrap supplies in the area since 2009.
The Israeli regime allows only a trickle of construction materials into the Gaza Strip for projects overseen by international aid agencies.
Tel Aviv has continued to close all border crossings to the Gaza Strip for more than 3 years. The illegal Israeli-imposed blockade on the Gaza Strip, which has been steadily tightened since June 2007, has had a disastrous impact on the humanitarian and economic situation in the coastal enclave.
Some 1.5 million Palestinians are being denied their basic rights, including freedom of movement, and their rights to appropriate living conditions, work, health and education. Poverty and unemployment rates stand at approximately 80% and 60%, respectively, in the Gaza Strip.