Palestine
Israeli vandal damages al-Quds church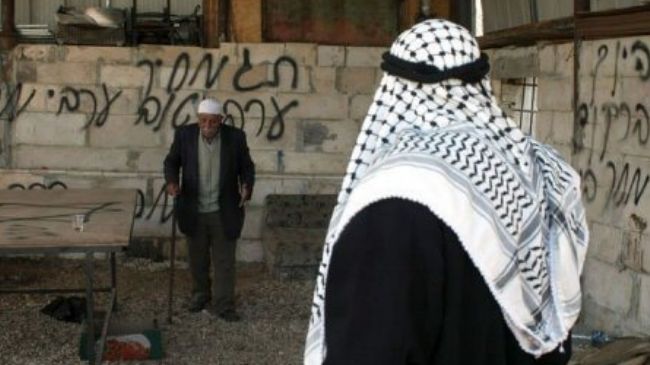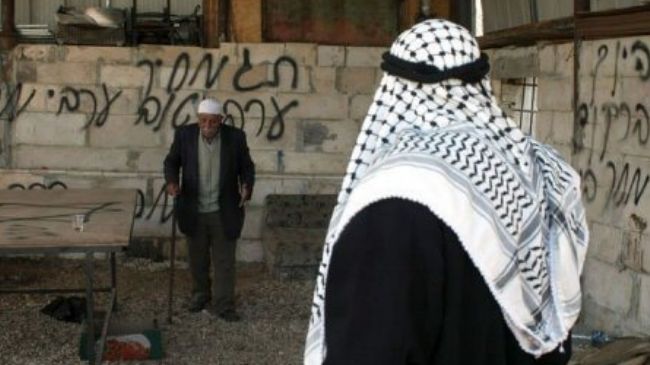 An Israeli settler has vandalized a church in the occupied East al-Quds (Jerusalem) following a visit by Pope Francis to the area.
Israeli police said on Monday that the man entered the church and set a prayer book on fire before fleeing the scene.
A wooden bench and small crosses nearby also caught fire, the police added.
According to reports, the incident happened near the place where Pope Francis celebrated mass on Monday.
There has been a recent spate of hate crimes, mainly in the form of vandalism and graffiti, targeting churches and mosques in the occupied Palestinian territories.
Israeli settlers also regularly carry out price tag raids against Palestinians and their properties.
Price tag attacks are acts of vandalism and violence against Palestinian properties as well as Islamic holy sites.
The United Nations has recorded "399 attacks" of this kind by Israeli settlers, which have "resulted in Palestinian injuries or property damage."
On Sunday, Pope Francis arrived in the occupied West Bank at the start of a two-day tour to the occupied Palestinian territories amid protests by Israelis opposed to his visit.
The Pope, who concluded his tour to the Middle East on Monday, visited Jordan earlier on Saturday.