Africa
Israeli warplanes attack Sudan arms factory, kill 2 people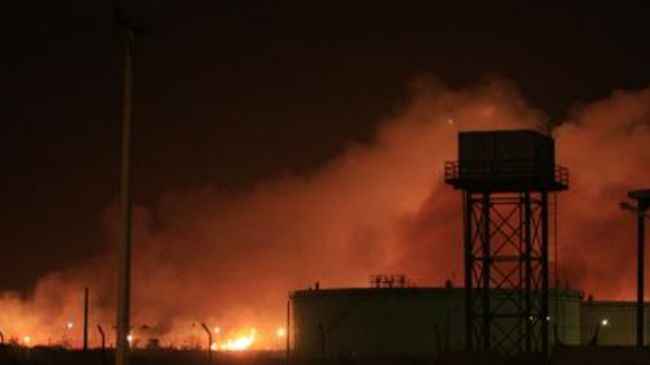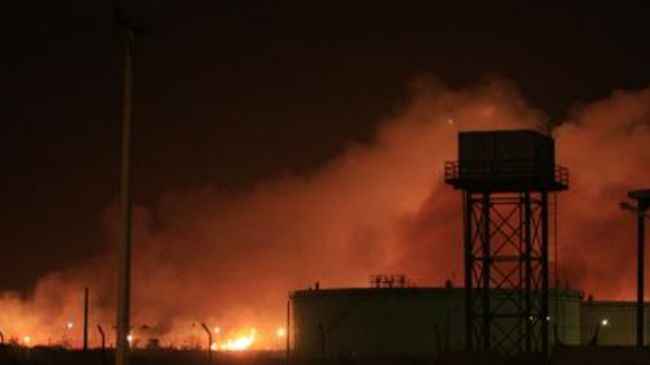 A Sudanese minister says four Israeli warplanes have attacked a weapons production factory in the Sudanese capital city killing at least two people, Khartoum.
"Four military planes attacked the Yarmouk plant," Sudan's Minister of Information Ahmed Bilal Osman said on Wednesday.
"We think Israel did the bombing," Osman said, adding that the planes had appeared to approach the site from the east.
Osman's also threatened that Sudan reserves the right to retaliate. Tel Aviv has refused to comment on the incident.
Meanwhile, Khartoum governor Abdul-Rahman Khedr said the explosions at the factory have not inflicted any casualties and the fire was under control.
Israel designates eastern Sudan as a route for smuggling arms to the besieged Gaza strip through Egypt's Sinai desert.
In May, Sudanese Foreign Minister Ali Ahmed Karti blamed Israel for a deadly attack that destroyed a car and killed a businessman, Nasir Awad Ahmad Saed, in Port Sudan.
In another attack in April, 2011, Karti also blamed Israel for a missile attack near Port Sudan that destroyed a car and killed both its occupants.
In 2009, a 17-truck convoy carrying weapons in northeastern Sudan was attacked from the air, killing dozens.
Citing two US officials, The New York Times reported that the attack on the convoy was an Israeli operation to prevent what they call "arms smuggling" into the Gaza Strip.
Israel, however, never confirmed or denied the allegations.