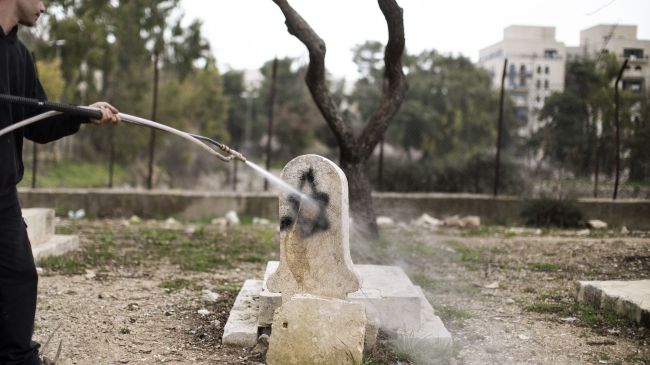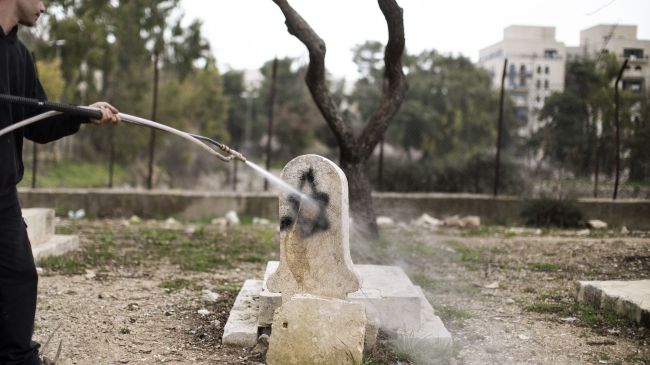 Israeli settlers have launched another so-called price-tag attack against Palestinians, puncturing the tires of 45 cars belonging to Palestinian residents in East al-Quds (Jerusalem).
The attack took place overnight Sunday in the Palestinian neighborhood of Beit Hanina.
On numerous occasions, Israeli settlers have carried out "price-tag" attacks, targeting Palestinian properties, cars, mosques and olive trees.
Last month, Israeli settlers slashed the tires of some 30 cars belonging to Palestinians in the East al-Quds (Jerusalem) neighborhood of Sharafat. They also sprayed racist slogans such as "no coexistence" in Hebrew on walls in the neighborhood.
Israelis also damaged 19 vehicles in the Ein Aluza neighborhood in East al-Quds last month and left racist graffiti on walls in the area.
According to the United Nations, the annual rate of settler attacks on Palestinians has increased almost fourfold over the past eight years.
The world body says there have been 2,100 such attacks since 2006, when the UN Office for the Coordination of Humanitarian Affairs (OCHA) started the counting, with the annual overalls up from 115 in 2006 to 399 last year.
Rights groups say Israel has not taken enough measures to prevent settlers' attacks against Palestinians.