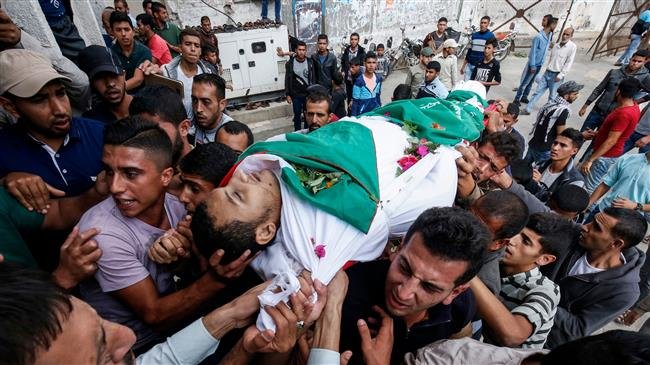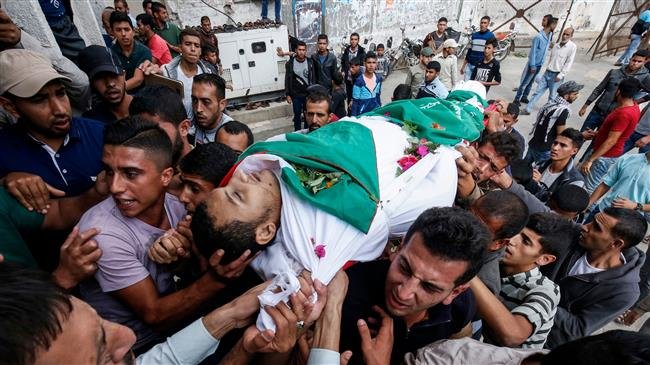 A senior member of the Palestine Liberation Organization (PLO) has strongly condemned an Israeli airstrike near the eastern border of the Gaza Strip, which left three Palestinian children dead, describing it as an "ongoing war crime."
"The occupying Israeli army has been deliberately targeting and killing Palestinian children. This is a clear war crime in violation of international law and international humanitarian law," Hanan Ashrawi, a member of the PLO's executive committee, said on Monday.
"Israel's continuous campaign of excessive and indiscriminate violence against the people of Gaza has persisted with impunity and has been emboldened by the US administration's strategic alliance with Israel," she added.
Khaled Bassam Abu Saeed, 14, 13-year-old Abdul-Hamid Mohammed Abu Zaher, and Mohammed Ibrahim al-Sutari, 13, were killed in an Israeli aerial assault on Gaza last night.
The minors were killed for allegedly attempting to sabotage the border fence between the blockaded coastal enclave and Israeli-occupied territories, and being involved in placing an improvised explosive device adjacent to it.