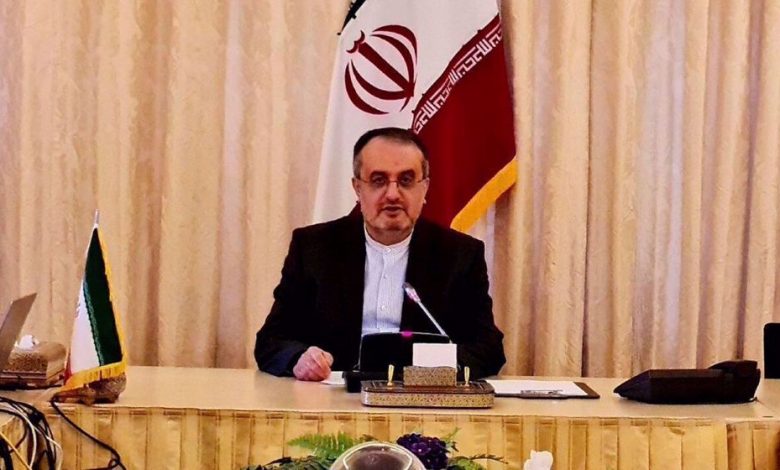 The Israeli regime's secret nuclear program is a serious and constant threat to regional peace and security, says Iran's acting ambassador to the International Atomic Energy Agency (IAEA).
Mohammad Reza Ghaebi made the remarks in response to anti-Iran comments made by the Israeli representative at a meeting of the IAEA Board of Governors.
Ghaebi said Israel has committed all kinds of international crimes since its inception.
"The international community has repeatedly underlined, through numerous resolutions and decisions, the necessity of Israel joining the Non-Proliferation Treaty (NPT) and placing all of its nuclear facilities under the International Atomic Energy Agency's comprehensive safeguards," he said.
"However, the regime has not only refused to join the NPT, but continued to develop its military nuclear program."
Israel, which pursues a policy of deliberate ambiguity about its nuclear weapons, is estimated to have 200 to 400 nuclear warheads in its arsenal.
The occupying entity has refused to allow inspections of its military nuclear facilities or sign the NPT.I
Unlike Israel, Iran is an NPT signatory and has consistently maintained that its nuclear program is exclusively civilian and subject to the most intensive UN supervision on earth.
Tehran signed the Joint Comprehensive Plan of Action (JCPOA) in 2015 with six world powers in order to reassure the world of the peaceful nature of its nuclear program.
However, the administration of former US president Donald Trump severely undermined the JCPOA by unilaterally withdrawing from it in May 2018 in spite of numerous IAEA reports certifying Iran's full compliance with the deal.
Ghaebi further stressed that the Israeli regime's nuclear weapons program is not under any international inspection regime.
"The regime exploits the lack of such oversight for the development and stockpiling of nuclear weapons and commits a variety of crimes in the international arena, including threatening NPT member states and attacking nuclear facilities intended for peaceful purposes," he stated.
The Iranian diplomat denounced Israeli threats against Iran as a blatant violation of international law and the UN Charter, calling on all member states to do the same.