Palestine
Issawi goes on hunger strike in solidarity with journalist Qeiq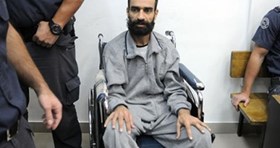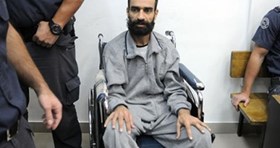 Palestinian prisoner Samer al-Issawi, from Occupied Jerusalem, has started an open-ended hunger strike in solidarity with hunger-striking journalist Mohamed al-Qeiq, whose health condition reached a life-threatening stage.
Quds Press quoted the father of Issawi as saying that his son had told him about his solidarity step during a recent prison visit. "Samer has gone through the same ordeal before and knows full well what it is like to have your freedom taken from you without any guilt," the father added.
The zionist regime court in Ofer in May last year had reinstated Issawi's previous 30-year prison term on a charge of his affiliation with the Democratic Front for the Liberation of Palestine. He was one of the prisoners released in Wafa al-Ahrar prisoners swap deal. Issawi has become world famous because of his legendary record-breaking hunger strike during his previous detention.