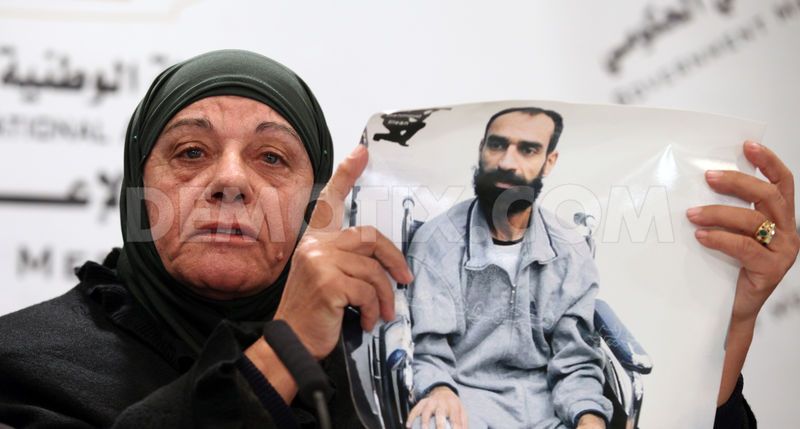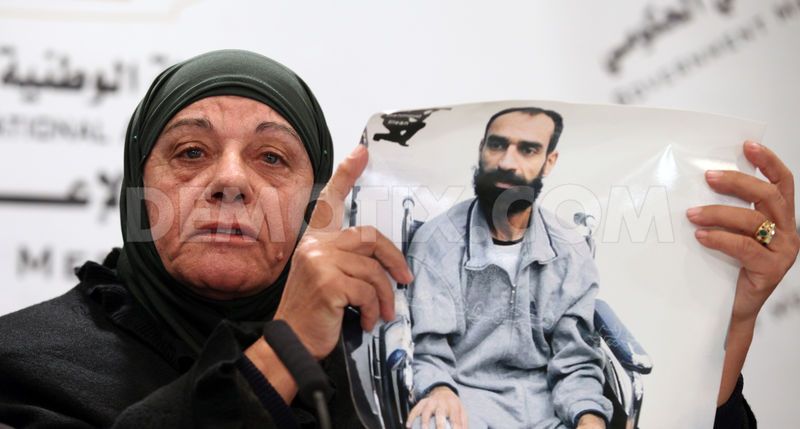 Ramallah- Samer Al-Issawi, who has been on hunger strike for more than six months, was transferred from Ramle prison hospital to Kaplan hospital after his health worsened.
Lawyer Jawad Bulous, the head of the legal section in the Palestinian prisoner's society, said that Issawi was taken to Kaplan hospital on Tuesday after his pulse weakened and he started to sweat on his face and limbs from exhaustion.
Bulous said that he protested, during a visit to Issawi on Sunday, with the nursing staff and jailers for putting milk and other liquids in front of his bed in a bid to lure him into ending his hunger strike.
He said that the nursing staff ignored his request to remove those items, adding that Issawi was adamant on persisting in his hunger strike until he is freed from captivity.
The lawyer pointed out that Issawi was only drinking water and taking some vitamins and sugar.
He quoted Issawi as saying that he was pondering boycotting the Israeli military court after it refused all defense requests during the trial of his colleague Ayman Al-Sharawne, who is also on hunger strike.