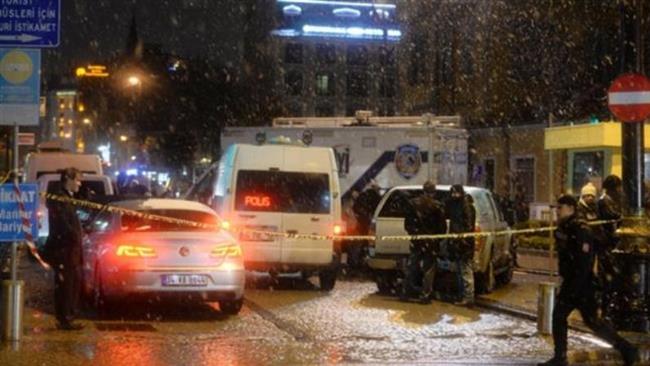 A bomber who recently attacked a police station in the Turkish city of Istanbul has reportedly been the widow of a Norwegian member of the ISIL terrorist group.
Diana Ramazanova, 18, from Russia's Dagestan region, was the widow of Abu Aluevitsj Edelbijev, a Norwegian citizen of Chechen origin, the Turkish Hurriyet Daily News reported on Friday.
They met each other on an online forum and got married last year, either in Istanbul or in Syria, the report said.
According to the report, Ramazanova had entered Turkey on a tourist visa in May 2014, but her husband may have entered the country illegally.
Security sources say the couple left Turkey for Syria last July to join the ISIL Takfiri militants.
Edelbijev was reportedly killed in a battle in Syria in December 2014. Ramazanova then crossed the border illegally and returned to Turkey on December 26, before carrying out the bombing attack in Istanbul on January 6.
Ramazova, who was two months pregnant, was killed along with a policeman in the attack that took place in the Sultanahmet district, home to one of the biggest historic tourist attractions in Istanbul. Another police officer was also injured.