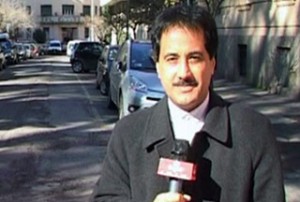 More than 70 of Italian personalities in a signed petition have called for the release of an Iranian journalist, detained over alleged arms smuggling.
Hamid Masouminejad, a reporter for the Islamic Republic of Iran Broadcasting (IRIB), was arrested after Italian counterterrorism prosecutor Armando Spataro claimed an investigation had implicated him in arms smuggling to Iran.
The move has sparked a diplomatic row between Rome and Tehran, with the Iranian government describing the move as "politically motivated."
In their petition, a copy of which was obtained by Press TV, the signatories say that "Iran's enemies, including the US and Israel, are making attempts to deceive the global population and preparing the ground for an attack on the country."
They used slogans such as "stop attacking Iran," "free Middle East from nuclear weapons," "stop besieging the Gaza Strip and murder of the oppressed people of Palestine."
The Italian personalities who signed the petition included European Parliament representatives Gianni Vattimo and Lucio Manisco, Urbino University professor, Domenico Losurdo, and Torino University professor, Marino Badiale.
The senior correspondent has been working for IRIB's Rome Bureau for more than 15 years.