Europe
Italians protest against economic situation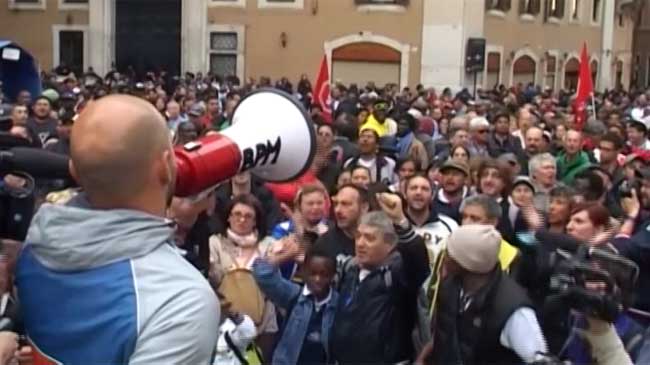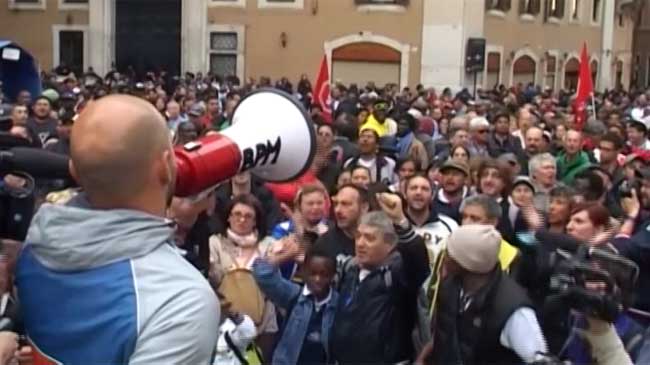 Italians protest against economic situation
Italians have held a demonstration in the capital city of Rome to express their anger at what they call the deteriorating economic situation in the European country.
Protesters gathered outside the Italian parliament building on Tuesday and chanted slogans against the economic policies of Prime Minister Matteo Renzi.
The demonstrators said the government's harsh austerity measures have deprived them of their citizenship rights, including employment and housing.
A number of migrants and homeless people were reportedly among those taking part in the demonstration, which came a day after protest camp events in several squares in central Rome.
On May 19, some 20,000 civil servants, including clerical workers, pre-school teachers and traffic controllers, walked off their jobs to denounce the government's planned salary cuts.
Italy started to experience recession after its economy contracted by 0.2 percent in the third quarter of 2011 and by 0.7 percent in the year's fourth quarter. The country has been the slowest-growing economy in the eurozone over the past decade.
The unemployment rate in Italy reached record 13 percent in February and the youth joblessness also hit the highest ever level at 42.4 percent.
Reports show that foreigners comprise half of more than the 100,000 homeless people in Italy.