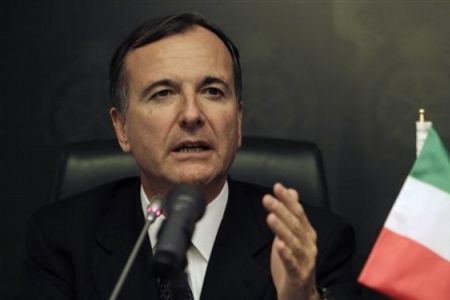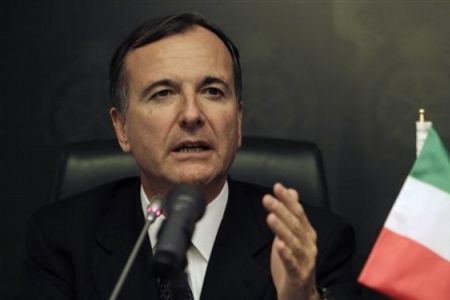 Italy has given its support to Iran's peaceful nuclear program as the two countries vow to boost cooperation on regional and international issues as well as culture.
"We recognize the right of all countries, including Iran, to peaceful nuclear energy," Italian Foreign Minister Franco Frattini said on Tuesday in Rome, Mehr news agency reported.
During a meeting with Iran's Vice President Hamid Baqaie, the Italian top diplomat further reiterated his country's support for transparent, honest, and constructive talks with the Islamic Republic.
Frattini also called for an expansion of practical cooperation between the two countries on international issues, including the war in Afghanistan.
"We believe that we can have good cooperation on fighting drug trafficking and countering terrorism and extremism in Afghanistan," the Italian minister said.
He also pointed out that the two countries are moving closer to finalize a draft agreement for cooperation in war-ravaged Afghanistan which will afterwards be signed by Iranian and Italian foreign ministers.
Baqaie, for his part, hailed Italy's support for Iran's nuclear program and drew an analogy between Iran's nuclear activity and the nationalization of the country's oil industry.
The Iranian government is seeking to peacefully use nuclear energy — at the nation's demand — to meet medical and research needs and mounting energy demands, he said.
The Iranian official, who also heads Iran's Cultural Heritage Organization, welcomed a boost of bilateral cooperation in the areas of culture and tourism.
On the issue of Afghanistan, Baqaie said Tehran believes Rome can play a significant role in the region and supports a more active Italy in the international arena.