Europe
Italy PM apologizes to unemployed people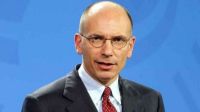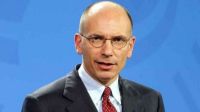 Italy's Prime Minister Enrico Letta has apologized to unemployed Italian young people who must leave the debt-stricken country to find jobs, after the nation's unemployment rate reached its highest level in at least 36 years.
The 46-year-old Letta made the apology in a letter published in La Stampa newspaper on Sunday.
The Italian official also wrote in the letter that "The biggest debt that we are accumulating, by repeating the mistakes of the previous generations, is towards the young people, which is an unforgivable mistake."
This comes after the Rome-based national statistics office, Istat, said on Friday that the jobless rate for people between the age of 15 and 24 rose to 40.5 percent in April, the highest since the institute started collecting data on Italy in 1977.
Istat said joblessness soared to 12 percent in April after the March reading was revised to 11.9 percent from an initial 11.5 percent.