Europe
Italy rescues 400 migrants off Sicily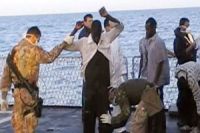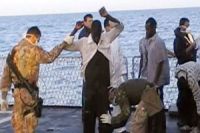 Italy's navy has rescued around 400 migrants in the Mediterranean Sea after Rome decided to reinforce its military forces in the region to help avert further shipwrecks that have already drowned hundreds.
On Tuesday, Italian coast guard rescued the migrants from three boats in three separate operations in the Strait of Sicily.
The rescue operations were implemented after Italian Defense Minister Mario Mauro announced that Rome has launched "Operation Mare Nostrum" to tackle the immigration emergency.
Mauro said Rome has deployed three navy ships and 410 marines, two night-vision planes, four helicopters, two custom agency ships, and four coast guard patrol boats in the Mediterranean Sea to deal with the latest waves of refugees and migrants arriving on its coasts.
The move came after two deadly accidents in October claimed the lives of more than 363, who were trying to cross the strait.
On Friday, Italian navy officials said that a boat, carrying around 200 migrants, overturned and sunk about 105 kilometers (65 miles) southeast off the Sicilian island of Lampedusa, a gateway for migrants and refugees into the European Union.
On October 3, another boat carrying some 500 migrants sank off the island, killing more than 300 people. Another 155 people survived the ordeal.