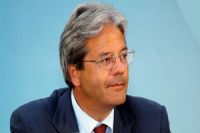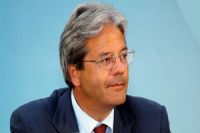 Italian Foreign Minister Paolo Gentiloni says his country supports the nuclear negotiations between Iran and the five permanent members of the UN Security Council plus Germany.
According to Press TV, during a Tuesday meeting with Iran's deputy president and head of Iran's Department of the Environment Masumeh Ebtekar in Rome, Gentiloni said the talks are important because they will assure the international community about the true nature of Tehran's nuclear activities.
He expressed hope that a comprehensive agreement could be reached to end the West's dispute with Iran over the country's nuclear program.
The Italian foreign minister further underlined Iran's significant position in the Middle East and its key role in settling regional disputes, calling for further interaction between Rome and Tehran.
Ebtekar, for her part, noted that Iran and Italy have long enjoyed amicable ties, and can have closer cooperation in environmental and humanitarian fields besides politics and economy.