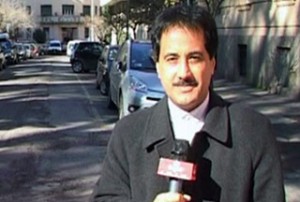 Italy's Foreign Minister Franco Frattini said Monday that the country is "swiftly" following up on the case of the two Iranians arrested on charges of arms smuggling.
Frattini said, in a phone conversation with his Iranian counterpart, he was aware that the arrest of an accredited journalist and another Iranian had a "negative" impact on Tehran-Rome ties.
"Thus, I want to reassure you once again that we are doing our utmost to review [Hamid Masouminejad's] case swiftly," the Italian minister said.
Masouminejad is an employee of Iran's national broadcaster, IRIB. He was arrested after Italian counterterrorism prosecutor Armando Spataro claimed a nine-month investigation, including intercepted phone conversations and e-mail messages, had implicated the journalist.
The move has sparked a diplomatic row between Rome and Tehran as Iran contends the move was politically motivated.
Frattini said the Iranians arrested in Italy were fully entitled to their rights.
Manouchehr Mottaki, Iran's foreign minister, for his part, asked Frattini to quickly solve the issue at hand before it affects the relations between the two countries.