Europe
Italy unveils extraordinary economic package amid coronavirus epidemic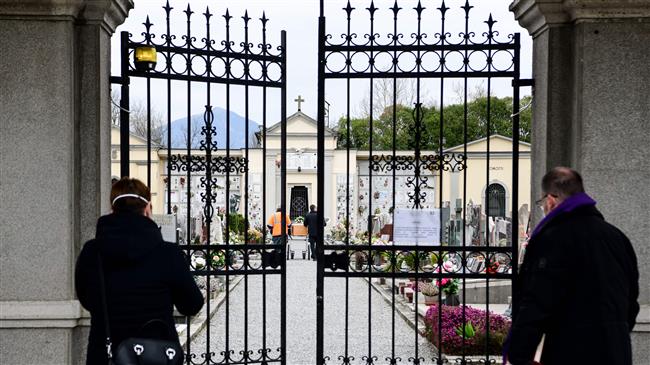 On Saturday evening, Italy's Prime Minister Giuseppe Conte announced a 4.3-billion-euro package of measures to help the poorest sections of the population cope with the financial impact of the COVID-19 outbreak.
The measures are aimed at ensuring immediate liquidity for those who have lost their jobs and do not have other forms of social protection.
It has been almost three weeks since the government ordered the closure of non-essential activities in many sectors of Italy's economy, and the virus crisis has begun to weigh on the pockets of families and individuals.
While Minister for Southern Italy and Territorial Cohesion Giuseppe Provenzano has warned that the persistence of the crisis is jeopardizing the country's democratic fabric, a report by the Interior Ministry has found that the disease could cause social outburst particularly in the depressed southern regions.
Meanwhile on Saturday, the death toll from the coronavirus passed the 10,000 mark with almost 900 new deaths in 24 hours. An additional 6,000 confirmed infections brought to over 70,000 the number of people who are currently infected with the coronavirus.
However, daily death and infection rates continued to slightly decrease on Saturday.
Also on Saturday, Prime Minister Conte warned that the European Union could lose its purpose if it fails to come up with a strong, shared response to the coronavirus threat. Italy has repeatedly called on Brussels to show some solidarity in the hour of the Old Continent's greatest economic need.
The state of emergency in Italy is valid until July 31. The government is expected to extend the lockdown measures nationwide by 15 days, beyond April 3.