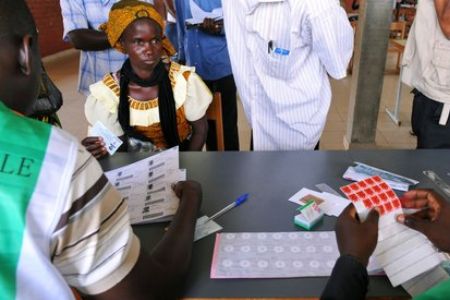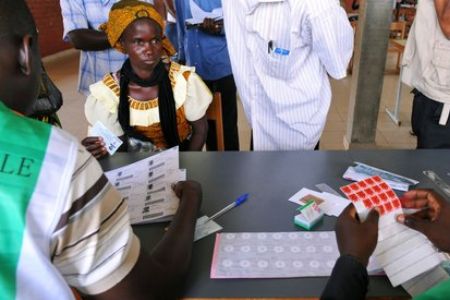 Amid hopes to end instability in Ivory Coast, polling stations have started a second-round presidential election in the African country under an imposed curfew.
Ivorian and UN forces have tightened security around the country to prevent further violence during the run-off vote on Sunday. A five-night curfew has also been imposed on the country which started from Saturday.
President Laurent Gbagbo says the aim of the curfew is to maintain order. However, his rival, Alassane Ouattara, has criticized it, saying it would make electoral fraud easier.
There have been violent clashes since October's first round of voting, which set up a competition between President Laurent Gbagbo and Alassane Ouattara, a former prime minister. No candidate won a majority in first-round voting.
On Saturday, three people died during clashes with the police. The demonstrators were protesting against the curfew order.
The election has been postponed six times over the past five years because of a political dispute between the ruling party and former rebels.
The poll is seen as a turning point for the country, which was torn in two by a 2002-2003 civil war and whose economy is suffering due to the political deadlock.