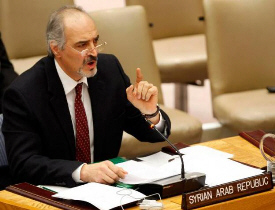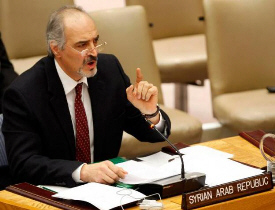 Syrian envoy to the United Nations Bashar al-Jaafari accused some Lebanese parties of funding and arming militants.
"Some political sides in Lebanon, not the Lebanese state, are funding, arming and giving the terrorist groups shelters on the Lebanese territories," al-Jaafari told UN Security Council debate on the Middle East.
These sides "are inciting those militants to hold terrorist acts in order to escalate clashes and to spur further bloodshed," the Syrian envoy added.