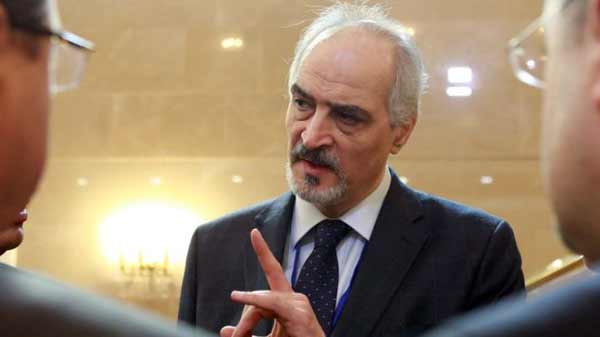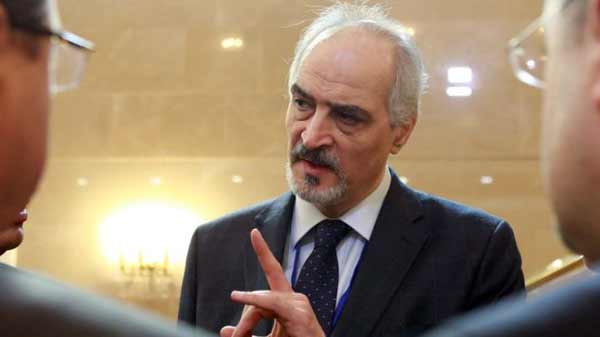 Syria's Envoy to the United Nations Bashar Jaafari stressed that Turkey should withdraw its troops from Syria if it wants to assist the settlement in the crisis-torn country.
"We demand turkey to withdraw all its troops if they want to help Syria. First of all the troops which illegally entered the territory should be withdrawn as well as American troops which are present in many areas in the northeastern parts of Syria. They should have been withdrawn. All international organisations should say that starting with the UNSC [UN Security Council]," Jaafari told a press conference after the Astana format talks.
He noted that Damascus was concerned with the presence of Turkish troops in many cities in Syria's west.
"Turkey should have established 12 checkpoints there, police posts… Instead, they sent armed forces to many Syrian cities… It concerns us very much. We are concerned that turkey doesn't comply with its obligations of Astana talks and Sochi forum. Moreover, the Turkish armed forces… are currently present in many cities in the northwestern part of Syria," Jaafari said.
He noted that Turkish troops are changing the manes of Syrian villages and even put their own flags.
"That is why we consider it an obvious clear aggression. We have a lot of proofs that could testify what I say," Jaafari stressed.
Turkey, Iran and Russia have earlier addressed the situation in Idlib and expressed their readiness to implement the memorandum on stabilizing the situation in the province.
The three guarantors have also expressed their determination to boost efforts to ensure the implementation of ceasefire regime in Syria.