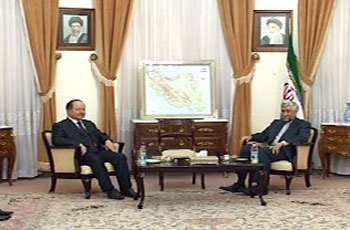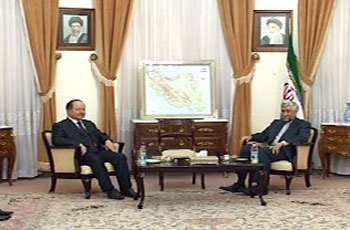 Secretary of IRI Supreme National Security Council Saeed Jalili said security in Iraq will be materialized only when the occupying forces leave the country.
Making the remarks in a meeting with visiting president of the Iraqi Kurdistan region Masud Barzani on Sunday, he expressed happiness with the trend of events and the political and economic progress there.
Pointing to the opportunities existing between the two countries, he further voiced Iran's support for growth and expansion of relations.
Jalili termed as a basic point the factor of security in consolidation of ties between the two sides.
Barzani for his part outlined the latest developments in the Iraqi Kurdistan region in the areas of economy and enhancement of security situation.
He also appreciated Iran's role in helping Iraq overcome crises.