Iran
Jalili: Muslims will isolate US, Zionist regime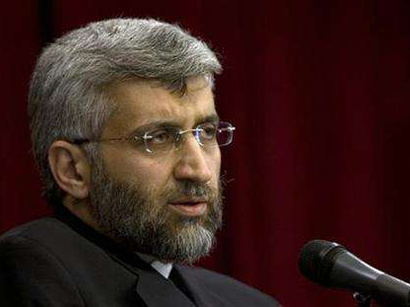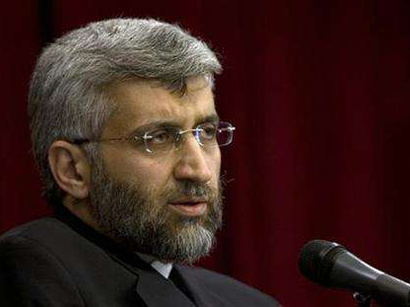 Secretary of Iran's Supreme National Security Council (SNSC) Saeed Jalili says the Islamic Awakening has provided the Muslim countries with a new opportunity to consolidate their positions in order to isolate the US and Zionist regime.
According to Press TV, Jalili said in a meeting with Iraqi Prime Minister Nuri al-Maliki in Baghdad on Wednesday "Iran and Iraq can generate new capacities for independent countries in international relations and establish a strong hub to promote the role and status of independent states and the dialogue of resistance and progress at an international level."
For his part, the Iraqi premier said the new regional and international situations have changed the obsolete structure of power in the region.
The SNSC secretary, in a separate meeting with Iraqi Foreign Minister Hoshiyar Zebari, said the Iraqi government's prudence in establishing stability and development in the country would foil enemies' plots.
He reaffirmed the Islamic Republic's policy on supporting the Syrian people's right to determine their own fate and said the foreign powers are misusing the situation in the Arab country to achieve their own hegemonic and aggressive aims.
In another meeting with Iraqi Parliament Speaker Osama al-Nujaifi, the SNSC secretary warned against the foreign powers' plot to extend their presence in the region, saying the enemy pursues the policy of provoking sectarian and religious conflicts and fueling insecurity in Iraq in order to hinder the progress of regional nations.
He stressed the importance of reinforcing unity in the Muslim world to confront the enemies' plots.
The Iraqi parliament speaker lauded Iran's principled approaches and leading role in strengthening unity among Muslim nations and emphasized that the Zionist enemy intends to create rifts among Muslims and stoke insecurity in the region.
Following his visit to Lebanon and Syria, Jalili arrived in the Iraqi capital of Baghdad at the head of a delegation to hold talks with Iraqi officials on the recent developments in the region.