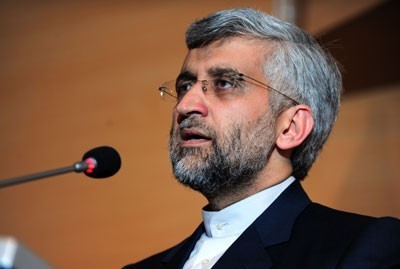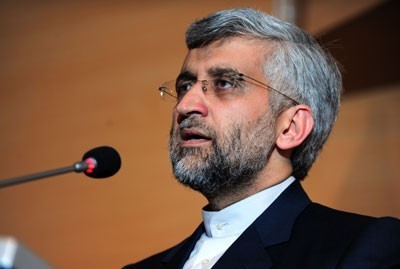 Secretary of Iran's Supreme National Security Council Saeed Jalili affirmed that solution in Syria cannot be achieved by sending armed terrorists into it, calling for giving the Syrian people a chance to decide their own destiny and stressing that resolving the crisis in Syria cannot be done through foreign interference.
In an interview with Al-Alam TV, Jalili said that he pointed out to UN Envoy Kofi Annan during a visit to Tehran that the solution in Syria can be only achieved through reforms and allowing the Syrians to decide their own future and destiny, but this cannot be achieved through armed assaults and sending militants and terrorists; rather it's achieved through the public willpower, not the desires of the centers of power and wealth.
He reiterated that the solution in Syria is internal, and not through national interference, noting that his country underlined articles for ending the crisis which are ending violence and bloodshed, entering national dialogue, and then holding free and fair elections.
Jalili pointed out that some of the countries that claim to be part of the solution in Syria are actually part of the problem as they are want to destabilize Syria, calling for exerting efforts to alleviate the suffering of the Syrian people.
He also noted that Syria and its people are paying the price of their firm and principled positions in support of the resistance, adding that the US has clearly declared that it has specific goals and interests regarding what is happening in Syria.
Jalili said that President Bashar al-Assad is still in power despite all pressure and conspiracies because he has popular support, with the popular willpower in general on his side and the side of the resistance.
He also denied that the Iranian Revolution Guard has any involvement in Syria's internal affairs, saying that such rumors aim to harm the Syrian-Iranian relations.