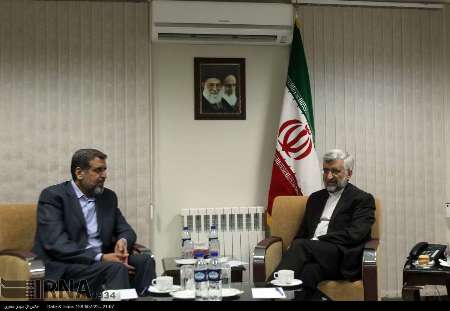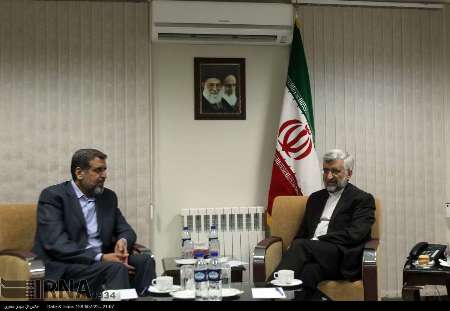 Secretary of Supreme National Security Council (SNSC) expressing delight over Palestinian nation's victories said victories of Iranian revolution, and Palestinian and Lebanese resistance are prelude to establishment of the great Islamic civilization.
The representative of Supreme Leader of Islamic Revolution in the SNSC made the remark in a meeting with the Leader of the Palestinian Islamic Jihad Ramadan Abdullah.
"The type of Gaza resistance destroyed the calculations of the enemy and the resolute support of the Supreme Leader of the Islamic Revolution for the Palestinian resistance is the message of awakening and unity for the Islamic world in campaign against the US and the Zionist regime," he reiterated.
Ramadan Abdullah, too, in the meeting appreciated the Supreme Leader of the Islamic Revolution and the Iranian people and government for their support for the resistant Gaza residents.
"The Islamic Revolution resembled a huge political earthquake of the previous century whose effects in the region and the world will still continue for many years," he added.