North America
Middle East
Saudi Arabia
'Jamal died again': US grants immunity to MBS over Khashoggi killing
The US Department of State has given Saudi Crown Prince Mohammed bin Salman immunity from a lawsuit over the murder of Jamal Khashoggi despite Joe Biden's earlier promise to hold the de facto ruler accountable for the crime.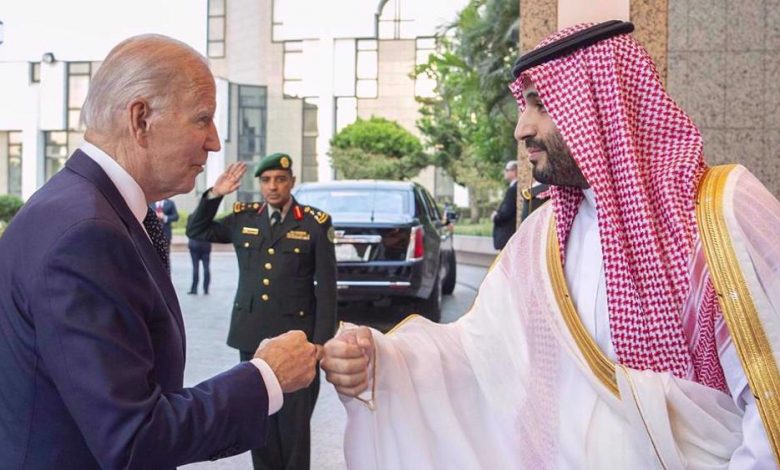 In a statement on Thursday, the US State Department announced that it "recognizes and allows the immunity." Citing its constitutional authority as well as customary international law, the department said, "Prime Minister bin Salman as a sitting head of government is immune while in office from the jurisdiction of the United States District Court in this suit."
Hatice Cengiz, the fiancée of slain dissident journalist Jamal Khashoggi, and the Democracy for Arab World Now (DAWN) had filed a lawsuit over the heinous murder in the federal district court of Washington DC.
It alleges that Khashoggi, a US resident and Washington Post columnist, was tortured, murdered, and dismembered on the orders of bin Salman. The CIA has previously confirmed that the Saudi crown prince was in fact personally behind the murder.
Back in late September, MBS was named as prime minister of Saudi Arabia in a move that experts believed was linked to the lawsuit in a bid to shield him from any legal consequences.
Reactions to MBS' immunity
Reacting to the new development, Cengiz took to Twitter and wrote, "Jamal died again today" while using "#injustice."
"We thought maybe there would be a light to justice from #USA But again, money came first," she wrote.
Meanwhile, Executive Director of DAWN Sarah Leah Whitson also slammed the Biden administration's decision as a "capitulation to Saudi pressure tactics."
"It's beyond ironic that President Biden has single-handedly assured MBS can escape accountability when it was President Biden who promised the American people he would do everything to hold him accountable. Not even the Trump administration did this," she wrote in a separate post on her Twitter account.
President Joe Biden came under fire back in July for fist-bumping bin Salman on a visit to Saudi Arabia to discuss energy and security issues.
Khashoggi, who was murdered and dismembered by a Saudi hit squad at the Saudi consulate in Istanbul on October 2, 2018, used to be a vocal critic of the kingdom and its crown prince.
The CIA concluded in 2018 that MBS had ordered the killing of Khashoggi, contradicting Saudi Arabia's insistence that the crown prince had had no prior knowledge of the plot.
The prince has denied ordering Khashoggi's killing but acknowledged later that it took place "under my watch." Saudi officials later blamed "rogue agents" for the journalist's murder.
Executions on the rise
The Biden administration's capitulation to Saudi pressures comes while, according to a report by AFP, Saudi Arabia has executed twice as many people in 2022 as it did last year.
A Jordanian national who was convicted of smuggling amphetamine tablets was the latest execution in the Kingdom as was reported by Saudi Press Agency on Thursday.
The case marked 138 total executions for the year, up from 69 last year, the AFP tally showed. There were 27 death sentences carried out in 2020 and 187 in 2019.
Saudi Arabia sparked an international outcry in March when it executed 81 people in a single day, alleging that the suspects had been convicted of a variety of crimes, including killings and belonging to militant groups.