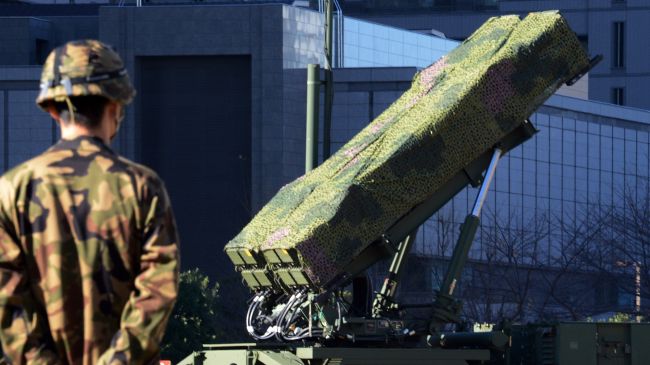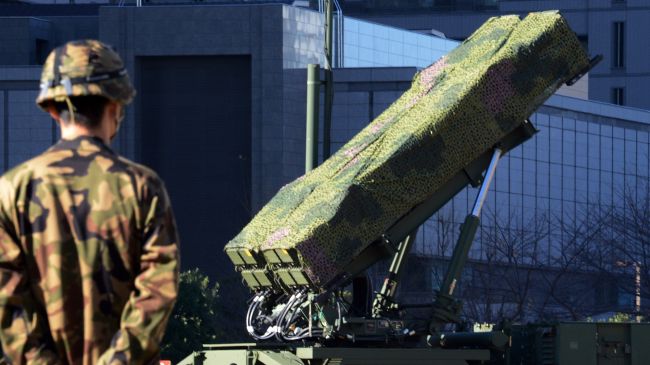 Japan has deployed Patriot missile launchers to defend against potential attack by North Korea as tensions in the Korean Peninsula continue to build up.
An aerial footage by Japan's public broadcaster, NHK, showed launchers equipped with Patriot surface-to-air missiles being deployed at three bases of Japan's Air Self-Defense Force (ASDF) on Monday.
One of the ASDF bases is on the outskirts of capital city of Tokyo and another is located in the city of Kakamigahara in Gifu prefecture.
On March 30, North Korea declared that it is in a "state of war" with South Korea, warning that any provocation by Seoul and Washington will trigger an all-out nuclear war.
Pyongyang also warned that if Washington and Seoul launched a preemptive attack, the conflict "will not be limited to a local war, but develop into an all-out war; a nuclear war."
On Monday Russian President Vladimir Putin warned that a possible nuclear conflict on the Korean Peninsula would be far more destructive than the Chernobyl nuclear disaster in 1986.