Europe
Japan, France to enhance special partnership on defense sector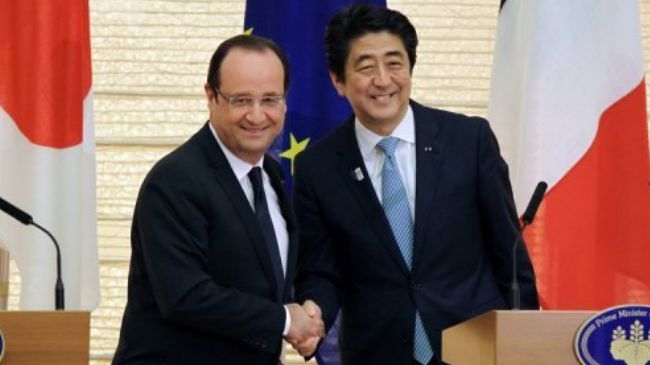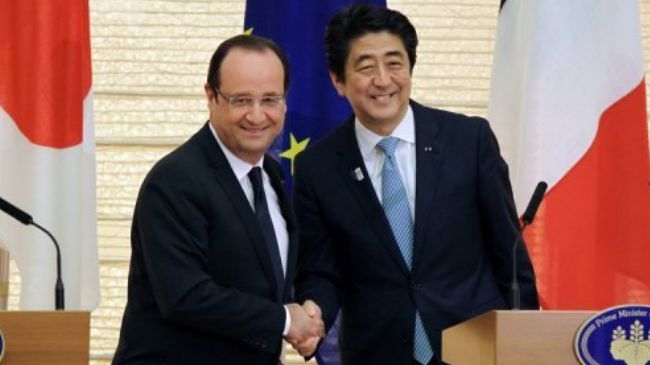 Japan and France have announced a plan for working on the joint development of military hardware, as Tokyo is still engaged in a territorial dispute with China over a group of islands in the East China Sea.
Japanese Prime Minister Shinzo Abe said at a joint press conference with visiting French President Francois Hollande in Tokyo on Thursday, "We agreed that Japan and France, which share common values, interests and responsibility will enhance our special partnership."
Abe added that Tokyo and Paris agreed to collaborate on advancing stability in the Asia-Pacific region.
"We agreed on dialogue between foreign and defense officials and agreed on joint development of military equipment and control of exports," the Japanese premier said.
The two countries are also expected to sign agreements in the atomic sector during Hollande's three-day trip, which will focus on trade.
The announcement on the enhancement of partnership between Tokyo and Paris comes amid the ongoing territorial dispute between Japan and China over the sovereignty of the uninhabited islands, known as Senkaku in Japan and Diaoyu in China, which are located near a crucial shipping lane and would give the owner exclusive oil, mineral and fishing rights in the surrounding waters.
On September 11, 2012, Tokyo signed a deal to buy three of the islands from their private Japanese owner in line with plans to nationalize the archipelago.
Japan has also voiced unease over a French firm selling helicopter landing equipment to China, saying Beijing might use it to reinforce its presence around the disputed islands.