Japan trade deficit widens in November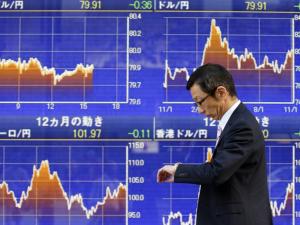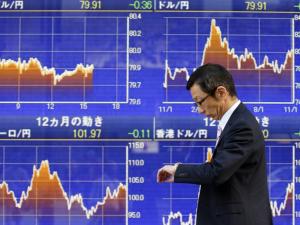 Official figures show that Japan's trade deficit widened in November, another sign of the deteriorating conditions of the world's third economic heavy-weight.
Latest data released on Wednesday indicated that the Japanese trade deficit for November expanded 37.9 percent on-year and reached $11.3 billion.
Japan has faced a trade shortfall of 953.4 billion yen with the fifth straight month of deficit and a rise from a deficit of 691.2 billion yen a year earlier.
Meanwhile, Japanese exports to Europe also experienced a 19.9-percent fall amid the worsening economic crisis in the eurozone.
Figures further revealed that the territorial dispute with China, Tokyo's main trade partner, has led to a 14.5-percent decline in shipments to Japan.
Massive protests across China and attacks on Japanese companies and factories prompted Tokyo to shut down its auto business in China temporarily in September, following a refreshed row between the two states over a group of disputed islands in the East China Sea.
Tensions heightened between Tokyo and Beijing after Japan signed a deal on September 11 to buy three of the islands from their private Japanese owner in line with plans to nationalize the archipelago.
The Wednesday figures were announced days after conservative Liberal Democratic Party (LDP) won the general parliamentary elections in Japan.
On December 17, LDP leader Shinzo Abe said there was no room for negotiation with China in the East China Sea territorial dispute.
"Japan owns and controls the islands… under international law. There is no room for negotiation on this point," Abe stated.