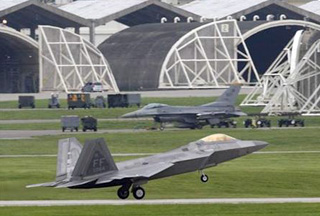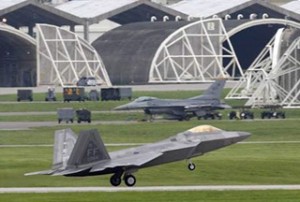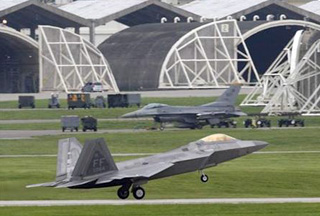 Japan's Prime Minister Yukio Hatoyama says he will devise a plan to relocate the US military airfield based in Okinawa as soon as possible.
Hatoyama made the remarks after a meeting with his foreign and defense ministers.
His government has called for the US to move its troops off the island, and even Japan altogether.
The new administration in Tokyo has also ordered an investigation into secret US-Japan deals ratified by previous governments.
Washington has about 47,000 troops based in Japan, more than half of which are on Okinawa.
US troops have been continuously stationed on the island since 1945.
Local residents have been angered by crimes committed by US service personnel.
In 1995 the rape of a schoolgirl by three US servicemen infuriated residents of Okinawa.
Japan's Defense ministry proposes the transfer of some F-15 fighter jet drills out of Okinawa as a condition for implementing the 2006 accord with the US.
Meanwhile, a junior partner in Japan's coalition government says the airbase should be moved off southern Okinawa to a more remote islet or to US territory in Guam.
The base is also unpopular because of aircraft noise and the risk of accidents and is due to be moved from an urban to a coastal area by 2014.
Demands to close the base on safety grounds grew when, in 2004, a US helicopter crashed in the grounds of a local university.
Tokyo and Washington have been at loggerheads with each other over the presence of US military forces in the country since the new Japanese government took the reigns of power in September.
Thousands of people held rallies against the American military presence during US President Barack Obama's recent visit to Tokyo.