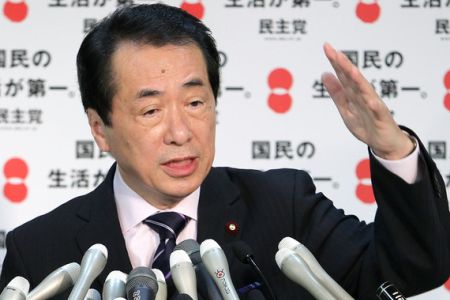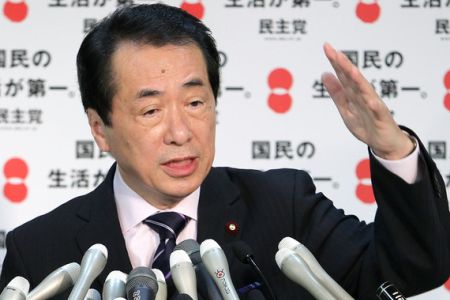 Over a thousand Japanese have rallied in front of the country's parliament in Tokyo, calling for Prime Minister Naoto Kan's resignation over his foreign policies.
The protesters criticized Kan's recent foreign policy decisions, particularly what they regard as the premier's slow response to the recent tensions on the Korean Peninsula.
The United States and South Korea started three-day military drills in the Korean Peninsula on Sunday amid the recent artillery fire exchanges between South Korea and the North.
Last week, Seoul and Pyongyang exchanged artillery fires in the Yellow Sea border island of Yeonpyeong with the two blaming each other for the border fighting.
Following the exercises, Japan's Defense Ministry deployed EP-3 surveillance aircraft to collect signals from the Korean Peninsula and the Japanese premier urged all cabinet ministers to remain in Tokyo during the military drills in order to prepare for any contingency.
The Japanese protesters also slammed the government's handling of a territorial conflict with China over the disputed islands, called the Senkaku in Japan and the Diaoyu in China.
The two biggest economies of Asia both claim sovereignty over the cluster of small islands in the East China Sea. The uninhabited islands are believed to have vast natural resources.
The dispute over the ownership of the islands became heated in September when Japan detained a Chinese trawler captain near the chain of islands after his vessel collided with two Japanese coastguard ships.
Several rival demonstrations have been staged in both China and Japan in recent weeks over the territorial dispute.