Asia-Pacific
Japanese diplomat left to bleed in the Yemeni capital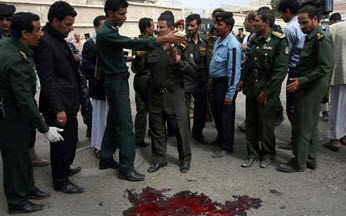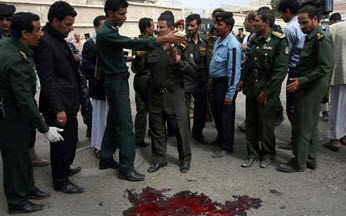 Japanese officials confirmed earlier this Sunday that armed men targeted Japan second secretary in the Yemeni capital, Sana'a in what appears to have been a kidnapping attempt. The diplomat who was leaving his residence for the office was attacked by armed militants in broad day light. As he resisted his attacker and tried to escape from their grip, he was stabbed five consecutive times before the men finally ran off, leaving him to bleed on the pavement.
Japanese diplomat left to bleed in the Yemeni capital
The Japanese diplomat was transferred to hospital where he is been treated for his injuries. The Japanese Foreign Ministry has yet to issue an official statement in reaction to such an unwarranted attack against foreign officials in Yemen.
A source close to the matter told reporters that the diplomat was in a stable condition in hospital. His bodyguard is believed to have been injured in the attack as well.
While violence and insecurity are common in the impoverished nation, security officials have expressed grave concerns over the dangerous trend which Yemen is fast falling into as armed militants have chosen to target foreign officials and diplomats to forward their agenda and thus hold the government at ransom.
Most likely politically motivated, such attacks only underscore Yemen inner turbulence and the need for a fast resolution to the country's transfer of power. In less than a month, the Defence Ministry was almost ran over by armed militants, Yassin Saeed Noman, adviser to President Abdo Rabbo Mansour Hadi and high ranking officials at the NDC was shot at, military officials in Hadhramawt were assassinated and now a foreign diplomat was attacked near his residence.