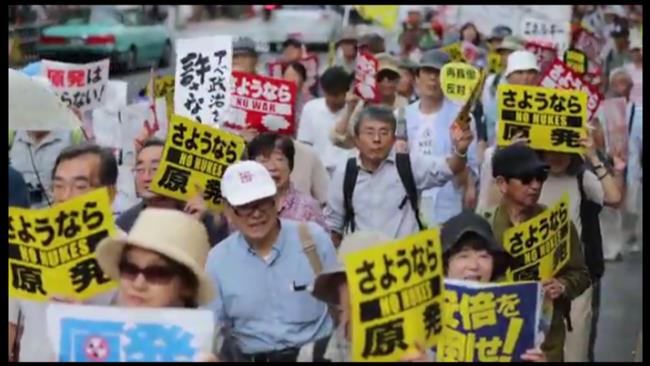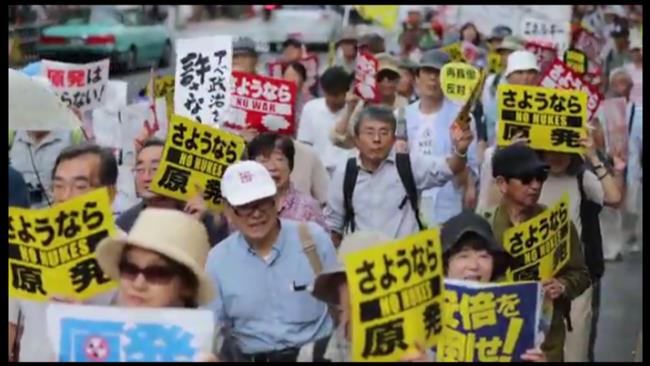 Thousands of Japanese people have held a demonstration to voice anger at a newly-passed controversial law that expands the role of the country's military allowing it to take part in overseas conflicts.
Protesters took to the streets of the capital, Tokyo, on Wednesday, chanting slogans against Prime Minister Shinzo Abe and holding placards with anti-war messages.
Demonstrators pledged to keep pressuring the government despite the fact that the premier recently managed to secure the final passage of the contentious legislation.
On September 19, Japanese lawmakers in the upper house of the parliament approved the law, following hours of heated debates.
It was passed with 148 lawmakers voting in support and 90 against despite widespread public opposition.
The law will broaden the mandate of Japan's military forces, allowing them to participate in foreign operations in order to protect allies, including the United States, even if there was no direct threat to Tokyo.
Abe claims that the legislation is required to deal with a changing security environment and threats posed by regional countries that are expanding their military and nuclear capabilities.
Opponents, however, argue that the legislation would damage 70 years of pacifism as the revisions will alter the 1945 constitution, which bars Tokyo from combat except in self-defense.