Asia-Pacific
Japanese hunger strikers against reopening of reactors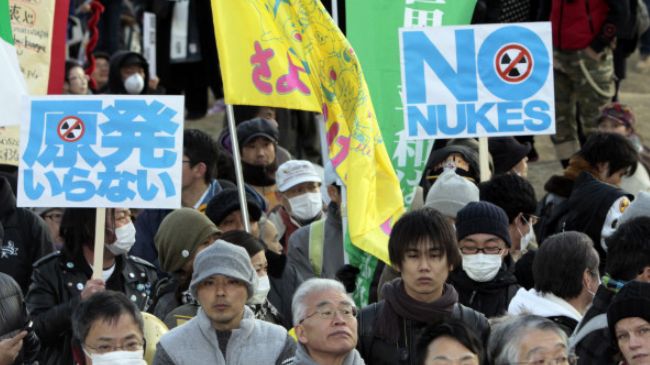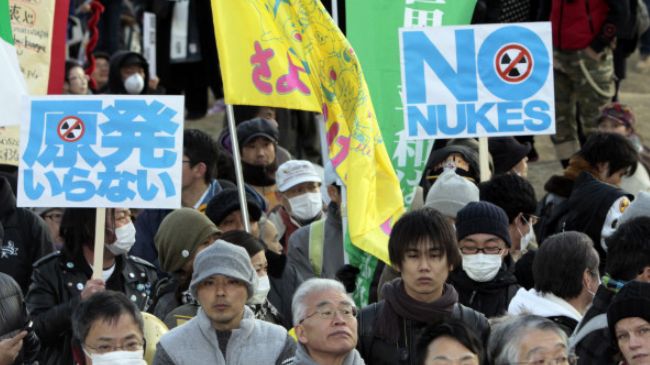 The demonstrators, who have been camped outside Ministry of Economy, Trade, and Industry in the central part of the capital for one week, call the move unsafe. They also said they did not want a repeat of last year's Fukushima nuclear disaster, Euronews reported on Tuesday.
The protesters plan to continue the hunger strike until May 5 when the No. 3 reactor at Hokkaido Electric Power Co.'s Tomari nuclear power plant goes offline for maintenance and inspections.
The Tomari plant is the only operating reactor out of Japan's 54 commercial reactors since the Fukushima disaster.
The Japanese nuclear crisis broke out on March 11, 2011 after a nine-magnitude earthquake and a subsequent tsunami hit Japan's northeastern coast where the Fukushima nuclear power plant is located.
The quake triggered the disaster by knocking out power to cooling systems and resulting in reactor meltdowns at the plant.
Before the disaster, about one-third of the country's electricity was generated by means of nuclear power.
Tokyo has increased its fossil fuel imports, but electricity companies have warned that there could still be a shortfall of power in the summer.