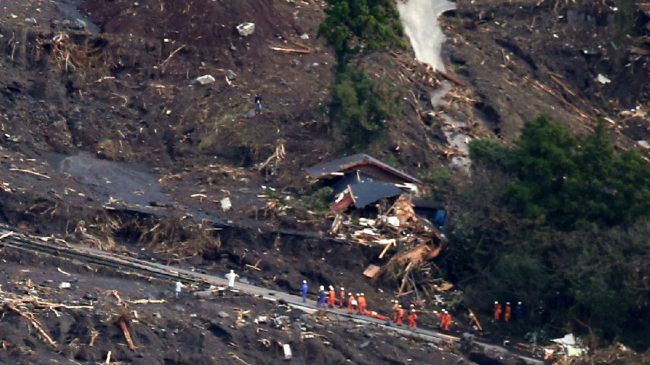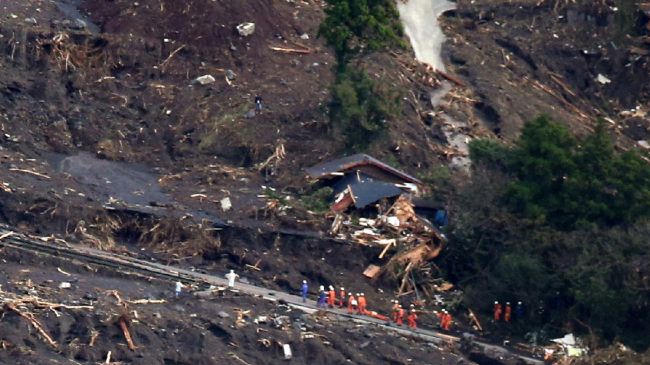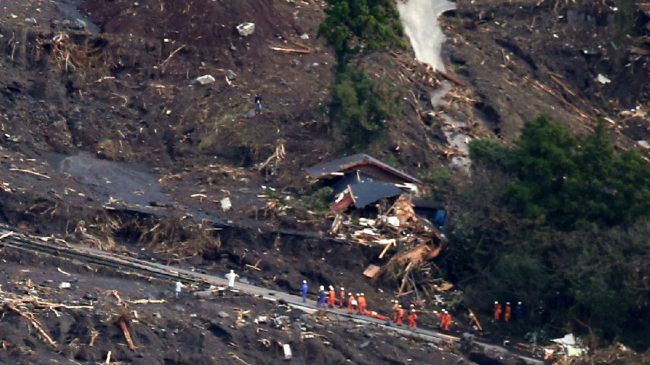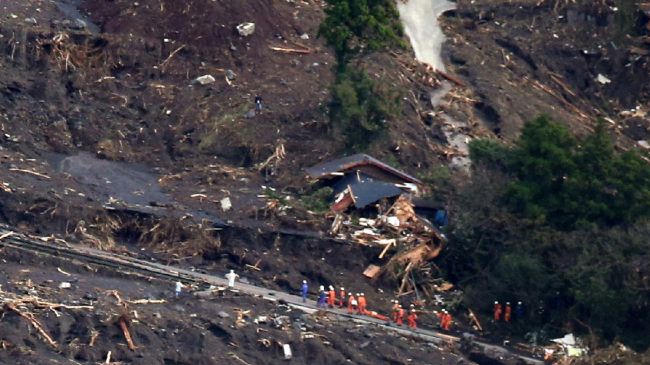 At least 17 people have been killed and dozen others missing as a powerful typhoon pummeled Japan's Pacific Coast, officials say.
Typhoon Wipha, described as the strongest typhoon in the past decade, passed close to the Japanese capital, Tokyo on Wednesday.
Local media said the typhoon has caused a series of landslides and floods that have buried several houses on Oshima Island, south of Tokyo.
"We've confirmed that 17 people have died, and the number is likely to increase later," said a police official.
Many of the dead bodies were found in houses destroyed by the violent winds and heavy rains.
"City hall and fire station officials are doing rescue work in places accessible," a local official said.
According to reports, emergency teams have difficulties to get to some areas. They however have managed to rescue two people trapped inside a half buried house earlier in the morning.
Tokyo Metropolitan Police will reportedly send some 50 special police officers to the island as reinforcements.
A police spokesman said that a rescue team was searching for two school boys in Kanagawa prefecture, south of Tokyo, who were last seen on a beach.
Reports also said that some 20,000 people were ordered to evacuate their houses and thousands of schools were closed because of the typhoon.
The typhoon is to move northeast and pass close to the battered Fukushima nuclear plant, where there are temporary tanks to store contaminated water used to cool reactor cores.
The plant operator said it had pumped out rainwater that was trapped inside its storage tanks.
"We are making preparations for proper management of contaminated water. We will patrol places that could have inflows of water (from the storm)," said a spokesman for plant operator Tokyo Electric Power Company.
The nuclear plant was badly damaged in March 2011 after it was hit by a devastating tsunami.