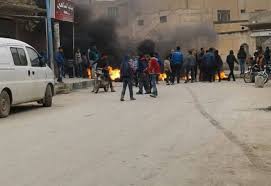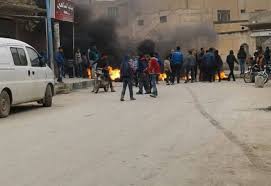 Pro-opposition source Syrian Observatory for Human Rights (SOHR) stated that the residents of Jarablus have been protesting in demand that Turkish-backed Euphrates Shield jihadists leave the city.
Tensions have spiraled after a fighter from Faylaq Al-Sham (Sham Legion) killed a civilian and wounded his child.
"Tension still prevails in Jarabulus city in the northeast of Aleppo province at the western banks of Euphrates River, which is controlled by the "Euphrates Shield" forces since the 24th of August 2016. The Syrian Observatory for Human Rights was aware that the tension came after a fighter of the rebel and Islamic factions of the "Euphrates Shield" operation backed by Turkish forces and warplanes killed a young man in Jarabulus city. An altercation occurred between the young man and the fighter, and that is when the fighter shot, which killed the young man and wounded one of his children."
The SOHR statement said there had been demonstrations on 24 and 25 December with people burning tyres and demanding that the fighters leave the city and hand over administration to civil committees and local councils.
It was reported that the protestors called for the local factions to immediately leave the city; the prevention of any fighter from entering into the city while carrying arms and wearing uniform; the local court and the civil council handling the regulation of affairs in the city instead of the local factions; the leadership of the Euphrates Shield should issue order to the factions to leave the city.