North America
Jeb Bush calls for more military spending to encourage peace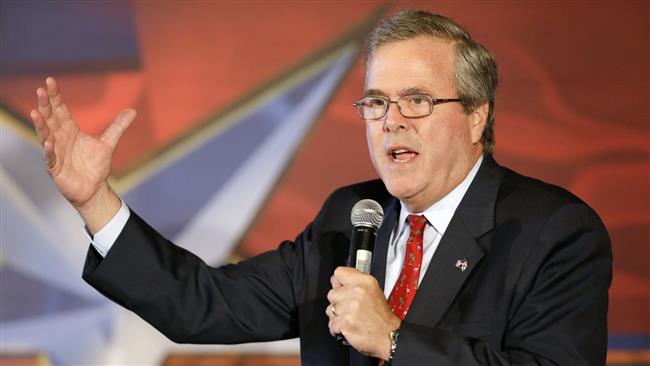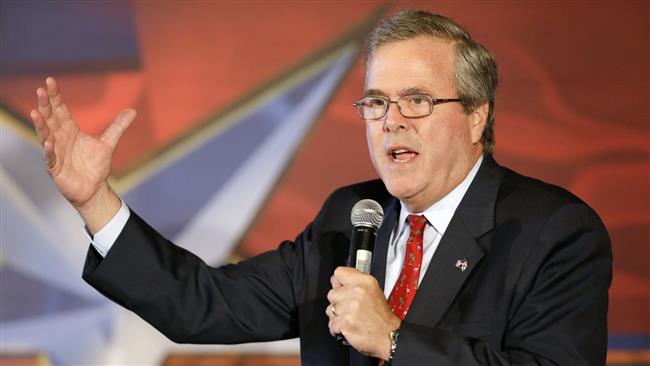 Potential Republican presidential contender Jeb Bush says the United States should increase military spending if it wants peace.
"Having a military that is equal to any threat … makes it less likely that we will need to put our men and women in uniform in harm's way," Bush will say in a speech to the Chicago Council on Global Affairs, according to excerpts issued to reporters late Tuesday night.
The former Florida governor will make the case for increased military spending so the US would be able to "project power and enforce peaceful stability in far-off areas of the globe."
"America does not have the luxury of withdrawing from the world –- our security, our prosperity and our values demand that we remain engaged and involved in often distant places," he will say.
"We have no reason to apologize for our leadership and our interest in serving the cause of global security, global peace and human freedom," according to the excerpts of his speech.
In an effort to push his presidential campaign out of the shadow of his father and brother, two former presidents, Bush is about to present himself as his "own man." Both his father and brother waged overseas wars during their tenure in office.
"I love my father and my brother … But I am my own man –- and my views are shaped by my own thinking and own experiences," he is expected to say.
Former President George W. Bush finished his second term in 2009 while he left the country in an unpopular war with Iraq.
The likely Republican candidate will also harshly criticize President Barack Obama's "inconsistent and indecisive" foreign policy," which has led the US to lose "the trust and the confidence of our friends."