Syria
Jeish Al-Fatah Hits Gov't-Held Districts in Aleppo, Kills Civilian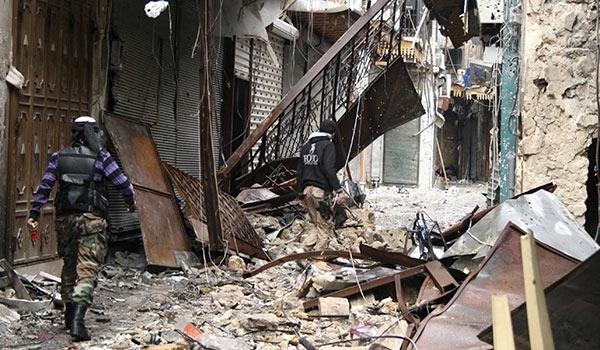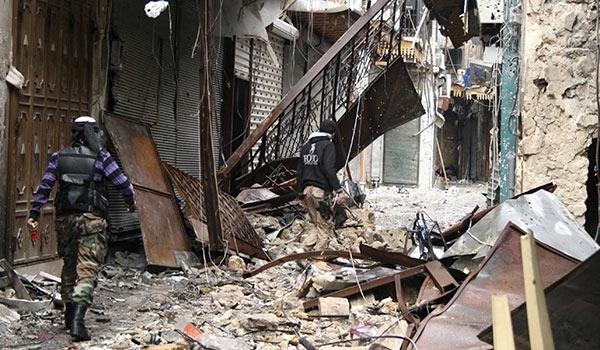 The Jeish al-Fatah coalition of 22 terrorist groups breached the September 9 Nationwide ceasefire again and stormed the pro-government forces' strongholds in the Southwestern districts of Aleppo city, leaving at least a civilian dead.
The Jeish al-Fatah terrorists struck the positions of the Syrian army soldiers and popular forces in the Northern side of Housing Project 1070 and al-Hamdaniyeh neighborhood, but their attacks were repelled by the strong defense of the country's government forces.
A civilian was killed by Jeish al-Fatah's snipers in al-Hamdaniyeh.
Field sources announced earlier today that a shaky ceasefire is underway in Aleppo.
Russian Defense Ministry Spokesman Major-General Igor Konashenkov said earlier today that the terrorist groups opened fire at scores of civilians, who tried to leave Aleppo's districts, killing at least 26 and wounding many more.
"The civilians who left Aleppo's Sheikh Hader district via the 1st and 6th humanitarian corridors at ten in the morning on Sunday informed of the execution of 26 local residents, including nine teenagers, on Saturday. The slain people had asked militants arriving from another district of the city to leave their neighborhood to prevent an outbreak of hostilities there," the spokesman said.
"According to eyewitnesses, several hundred people took part in spontaneous protests against the presence of the terrorists," he added.